New Topic
>
Reply
<
Esato Forum Index
>
General discussions
>
Product reviews
>
P990 user reviews
Bookmark topic
This thread is for P990 reviews only. Feel free to post your P990 experience here. The intention is to start one single review thread for each new model. Feel free to start other threads in the Review forum.
Comments about the reviews should be posted in other threads.
--
Posted: 2006-09-10 13:45:02
Edit
:
Quote
Thank you Laffen, musch appreciated.
I think I will start this off by listing some good and bad points about the p990
pros:
Great build quality
decent camera
easy to use wi-fi
The flip can easily be removed
I think a new model battery will be out soon for exta long run time
incredibly quick charging
decent package contents, (cool desk stand)
very nice large display
Scroll wheel is very smooth and feels great to use
Stylus fees nice
Lighting up keyboard is nice to use in the dark
Cons:
stylus is on the left, which is a bit odd to me?
software is still buggy and the internet brwser crashes alot
Ram is small, I find im running on about 5% free most of the time
camera lense seems to rotate the wrong way
booring box
no in ear headphones
Cannot use the front cam for pics
mirror on rear is very blury, cannot be used for desnt pics
could do with a larger free meory card
missing a few smart functions like the light button on k750i
the back and play/pause button seem to be the wrong way round?
I know this is breif, and a bit sort, but I am planning to add to it after I have used it for a bit longer, One thing I will say is with the upgraded firmware is that its definetly worth the buy now
--
Posted: 2006-09-10 14:07:12
Edit
:
Quote
OOOO and heres some pics I just took: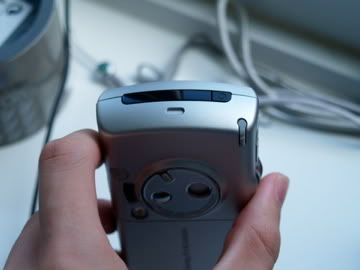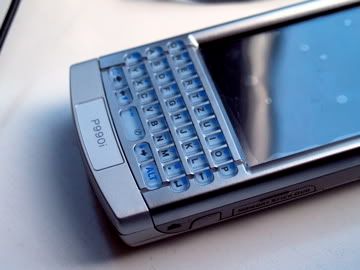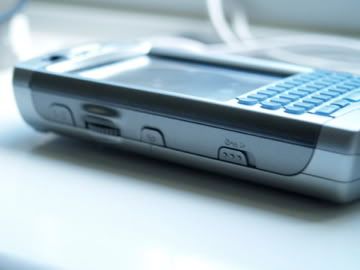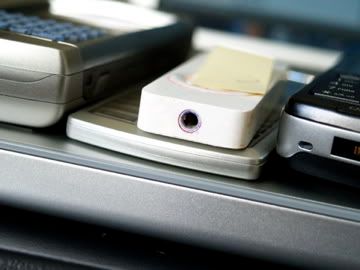 higher res photos here:
http://web.mac.com/businessmaestro/iWeb/Site/P990i.html
and now some screen shots: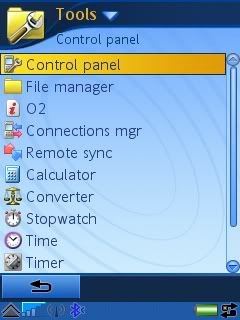 _________________
Kick boxing Robots - Holy shit!
I am a mac fanboy
and prowd owner of a p990i
[ This Message was edited by: Luke-the-magic-man on 2006-09-10 13:32 ]
[ This Message was edited by: Luke-the-magic-man on 2006-09-10 14:06 ]
--
Posted: 2006-09-10 14:24:15
Edit
:
Quote
*drool*
They are lovely pictures, what camera did you use? It is so sexy without the flip lol. Thanks for those.
--
Posted: 2006-09-10 14:31:22
Edit
:
Quote
No probs, I will get a load of better ones out later (working on screen shots etc)
I used a olympus e500, for the pics, gave up using my compact camera...
--
Posted: 2006-09-10 14:35:29
Edit
:
Quote
I'm still not fond of the thumboard on the body... I still prefer the P910i's thumboard layout. On the P990, I would've preferred a widescreen LCD instead.
But hey, I'm nitpicking. I still think it's the best hybrid out on the market today. Let's hope SE keeps it up.
--
Posted: 2006-09-10 14:47:38
Edit
:
Quote
I kind of agree with that actually, the layout was allot easier to use wasnt it?
Although this one encorporates lots of extra bits that the p910i never had
--
Posted: 2006-09-10 15:08:15
Edit
:
Quote
nice review mate.. appreciate it much
oh btw.. i've got to give a huge credit on your picture you took of your P990.. 2nd pic was my favourite
one word to describe the picture.. Superb!
--
Posted: 2006-09-10 15:44:15
Edit
:
Quote
guys did you try the new firmware?? Does it improve the phone??What battery is included with the new phones released this month??
--
Posted: 2006-09-10 15:55:00
Edit
:
Quote
im planning on seeing what firmware i have later and then i will update if needed. the original one was buggy, but when it was updated last week worked allot better. the battery i have is a bst-33 950mah. it looks as if there could be a bigger one though as it doesnt take up all the room in the battery compartment.
@ quick thanks mate
--
Posted: 2006-09-10 17:05:00
Edit
:
Quote
---
New Topic Reply

>