New Topic
>
Reply
<
Esato Forum Index
>
Network operators
>
Europe
>
A rant about Orange
Bookmark topic
Please excuse the length of this rant; it would have been shorter if Orange were more efficient!
I took out a SIM-only contract on April 14th , and three days later I decided it wasn't for me, so I chose to cancel it. On April 17th I sent a letter off to Orange Customer Services in Darlington. According to Royal Mail's website, my letter - sent by next day special delivery - was received and signed for by Orange. I received no confirmation, and begun to have a sneaky feeling about what might transpire…
Yesterday, April 12th, I got a bill from Orange. It was for two months; the past few weeks and the next four weeks. They had not acknowledged my cancellation letter. They wanted £49. Naturally, I was not happy. I dreaded calling Customer Services, as I knew it would be an all-day affair.
The first time I called, I was on hold for THIRTY-FIVE minutes. After fifteen minutes my battery started to run down, so I had to keep my phone plugged into the wall on charge. Eventually I got through to a guy who listened (well, pretended to), and then told me that the letter had not been received. I told him it had been signed for, and that I had a screen grab taken from Royal Mail's site stating that fact. I told him I wasn't prepared to pay for the next month, and his advice was, "You should cancel your direct debit with the bank." He eventually gave me a number to call, which was ostensibly for the Darlington office that had signed for my letter. I thanked him and decided to do what many people do - I hung up and redialled, hoping to get someone more knowledgeable the second time around.
The second time I called, I had a better experience. Better, in waiting times, that is. I only had to wait for SIXTEEN minutes! That's what I call service! Anyway, the guy I spoke to sounded more experienced than the first, which was encouraging. However, he looked at his monitor and said, "I see my colleague has given you another number to call. Did you call it?" I sheepishly told him I hadn't, and that I would call it right away, which I did.
When I called the other number, it rang out twice - there was no one in the office. I had to call back and wait all over again.
It was almost time for dinner, but I decided to try one last time. As I dialled, my wife started to cook dinner. I said to her I'd probably be able to eat my dinner whilst waiting in the queue anyway. I was right. Whilst on hold, my wife cooked dinner, served up, and we both finished eating our meals. We cleared away the plates, and my phone was still saying, " We are currently experiencing an unusually high number of calls, please wait…"
The plates were cleared, and I was just going to start the washing up, when at last, someone answered my call. The lady was very nice and very apologetic. She listened carefully and then tried to get an answer for me. She told me there was nothing she could do. All I could do was call the Darlington number tomorrow between nine and five.
This morning I rang the 0870 number that I was given by customer services last night. It rang, someone picked it up, and I heard a woman say "We've got to keep it down" and then the phone was put down on me. I rang it back, and she answered this time. She asked me how I got the number, and I told her it was given to me by CS last night. Apparently, that number is for their voice conference facility! She gave me another number to call, which was apparently for Reception.
I rang the number, and got a security guard. He told me I had been given the wrong number as there was no one there who could help. He gave me a third number to try. I rang it, and the number was invalid. Dead.
I rang the Security number straight back, and this time I got Reception. I explained to the lady that I wanted to speak to someone who dealt with contracts, and she transferred me. Well, she transferred me back to CS who I called last night! In fact, I even spoke to the exact same guy I spoke to last night. I told him of my phone troubles this morning, and he was completely flummoxed. He went away a couple of times to check something, and then came back with an 0800 number to call.
I phoned the freephone number, and got it sorted. What was annoying though, was that after so much chasing around on the phone, this guy went away for 30 seconds and then came back, telling me "That's all sorted. Tear up your bill, you'll be getting a new one for £0 in a few days." All without any argument. Why couldn't it have been that simple from the start?
--
Posted: 2008-05-13 14:50:42
Edit
:
Quote
lol shane pity they wont pay the bill of your homeline after that huh
--
Posted: 2008-05-14 00:36:38
Edit
:
Quote
Now you know why Orange came bottom of the list for customer care in the last few surveys.
This has been gooing on in orange for the last few years and they just cant seem to get it right, The managenement must be accountable for these problems and they must get it right soon or they will have less customers.
Not all networks are like this. But im glad you did get it sorted in the end, however it shouldnt have come to this.
If you ever need to cancel a contract, the best department is retention. They have more power than customer care.
This makes for interesting reading
http://www.jdpower.com/corpor[....]s/pressrelease.aspx?ID=2008046
Contracts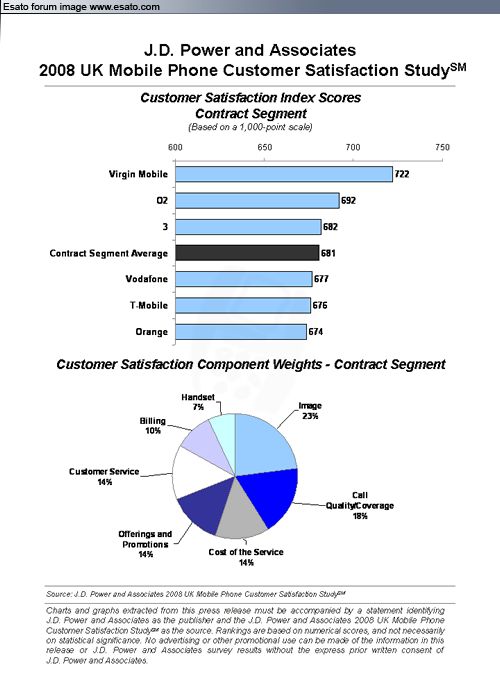 Pay as You go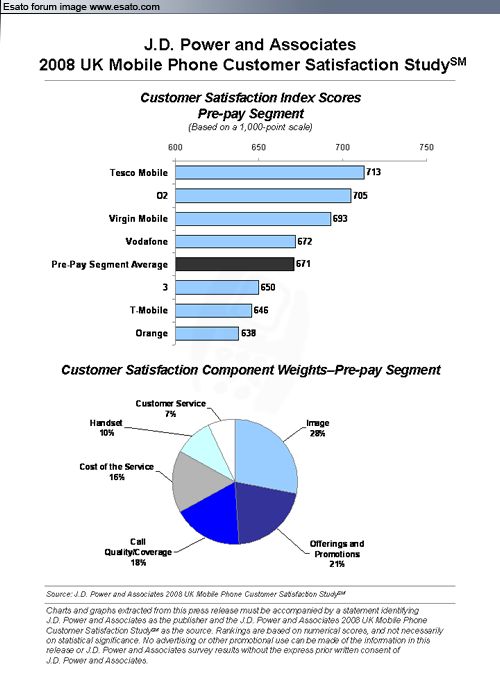 [ This Message was edited by: darrengf on 2008-05-14 00:18 ]
--
Posted: 2008-05-14 01:11:17
Edit
:
Quote
Its since France Telecom took over, that Orange went downhill - and have been doing so ever since - They need Hutchison Whampoa Orange back -
France Telecom have really screwed things up - along with Sian Doyle - absolute dimwit, she does not know what a P1i is - duh, Sian - get it right!!!
I asked her, 'Sian, why are Orange UK not stocking the P1i?' - she replied, 'Oh - we don't? What is it, and who makes it?'...
They need a Hans Snook character back in the fold!
_________________
Sony Alpha.
imaging.like.no.other
www.mypumas.net
Sony PlayStation 3 ID:
mypumas
[ This Message was edited by: Sony α on 2008-05-14 01:00 ]
--
Posted: 2008-05-14 01:58:42
Edit
:
Quote
---
New Topic Reply

>