Network operators : Asia Pacific : Visiting New Zealand and bringing your Mobile? All you need to know.

New Topic
>
Reply
<
Esato Forum Index
>
Network operators
>
Asia Pacific
>
Visiting New Zealand and bringing your Mobile? All you need to know.
Bookmark topic
Kia Ora!
I hope you enjoy your stay in New Zealand (Aotearoa).
You'll find the Esato New Zealanders thread
here
.
The New Zealand dot com website is
here
.
And finally, the Rugby World Cup 2011 website is
here
.

Christchurch Earthquake
You may have heard about the devastation caused by the major earthquake in Christchurch on February 22. Although there is major infrastructure damage to that city, other cities in New Zealand are untouched and ready to accommodate tourists. The Rugby World Cup games planned for Christchurch have been rescheduled to other cities and tickets can be exchanged for tickets to the new venues or can be fully refunded.[b]


[b]Our country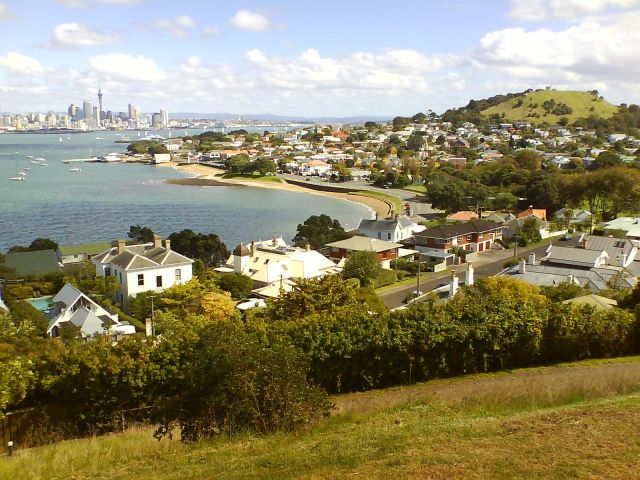 Auckland Harbour from North Head (extinct volcano)
New Zealand is a smallish country of approx 4.5 million people. We are famously out numbered by sheep by as many as 15:1 at times.
Our country comprises of 2 main islands - the North Island and South Island - and 5 main cities: Auckland (where 1/3 of the population live among 50+ extinct volcanoes), Hamilton (a large rural community), Wellington (the capital and cultural centre), Christchurch (the Garden City with an English flavour) and Dunedin (popular with students and has a Scottish flavour).
Our national religion is Rugby:
Our favourite dish is Fish and Chips (during summer at the beach):
And the locals are friendly: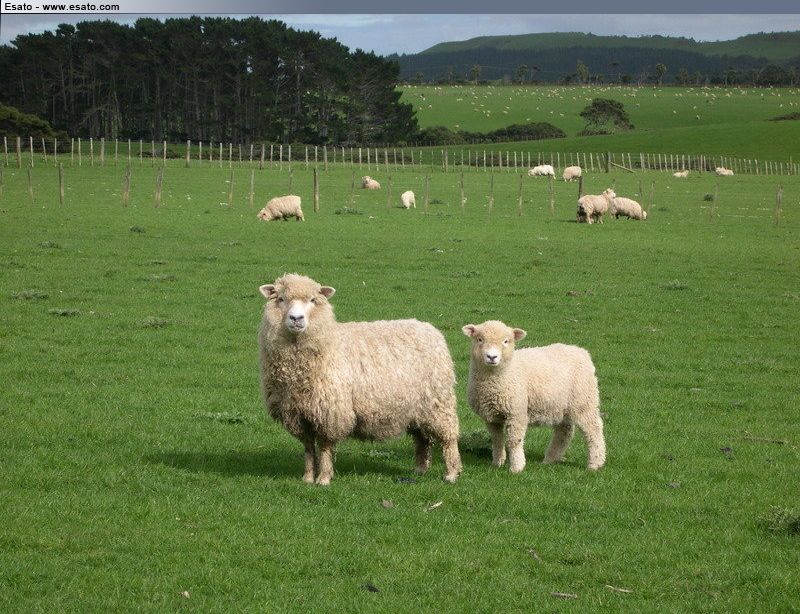 The best tourist places are:


Bay of Islands - Fishing, Diving, Scenic Boat tours.



Rotorua - Maori Cultural Centre, Geothermal Activity (geysers, boiling mud, village buried by past eruption)



Matamata (close to #6)/Wellington - Where the 'Lord of the Rings' trilogy was filmed.



Queenstown - Adventure capital (Skiing, Bungee Jumping, Shotover River Jet boating, Unbelieveable scenery)



anywhere in between.

Be safe, enjoy your holiday!
Many tourists in New Zealand (having travelled through other more dangerous places) let their guard down and get caught out. New Zealand is a politically stable and corruption-free society but we suffer the same level of crime as other western countries such as the US, Britain and Australia. It is possible to have everything stolen
within 2hrs of arrival
. Please apply common-sense when travelling, especially if hitchhiking, walking in the bush or mountains, or enjoying watersports.
Network Operators
New Zealand has 3 Mobile Networks and several Mobile Virtual Network Operators (MVNO).
The Networks are:
Telecom NZ
coverage map
Vodafone NZ
coverage map
2 Degrees Mobile
coverage map
The MVNO's are mostly focused on NZ residents with post-paid accounts or small businesses within NZ. The only MVNO focused on prepay customers is:
Black + White
(who use the Vodafone network).
All three networks use SIM card type phones.
All three networks advertise coverage to 97% of where NZers live/work/play.
Telecom NZ
has a CDMA-EVDO network called T3G which will be phased out late 2010.
Their new XT network operates on W-CDMA 850MHz with some W-CDMA 2100MHz coverage in urban areas to add capacity. These frequencies are similar to those used in the United States by AT&T and in Australia by Telstra. Currently rated at 21Mbps, speeds above 3Mbps are the norm at present.
Vodafone NZ
operates on similar frequencies to Europe: GSM 900/1800MHz and UMTS/HSDPA 900/2100MHz.
3G Coverage is 2100MHz in the main centres and mostly 900MHz in the smaller towns. Vodafone are trialling 21Mbps HSPA+ and expect to roll this out to most places during 2010 meanwhile, fibre backhaul and DNS resolution upgrades have significantly boosted speeds with 2.6 - 3.3Mbps becoming common in urban areas. Fastest I have seen so far is 5.7Mbps down/1.4Mbps up in Ponsonby, Auckland.
2 Degrees Mobile
has GSM/EDGE 900/1800MHz and UMTS 2100Mhz coverage at time of writing this but an upgrade to 14.4Mbps HSPA+ is planned for 2011 and a further upgrade to 21 Mbps in 2012. 2 Degrees is the only NZ operator with EDGE technology.
2 Degrees network covers Auckland, Wellington, Christchurch and Queenstown; outside of those areas 2 Degrees customers roam seamlessly on Vodafone's network. This is fine for calling and txt but with data a different deal applies. What 2 Degrees calls Mobile Broadband Plans, only apply on their own network. Different pricing applies to areas where you roam on Vodafone's network and they call this 'Nationwide Data'. So if you will be moving about, you may need data plans of both types. The good news is that 2 Degrees Mobile will keep you informed of what's what with txt messages as you move into the Nationwide areas and you can control your spend by locking/unlocking Nationwide pricing. See
here
for details. 2 Degrees Mobile's CTO says to expect speeds between 800kbps and 1.4Mbps. With relatively few people using it at present (because it's new) speedtests of 3.12Mbps have been sighted.
If you have a 3G phone which uses UMTS 2100MHz only, you will find 2 Degrees' and Vodafone's network bouncing between 2G and 3G as you tour the country, while Telecom's XT might work okay across Auckland, to a limited degree in Wellington CBD (Central Business District) and Christchurch CBD but nowhere else.
If your 3G phone uses UMTS 900/2100MHz then you'll have 2 Degrees and Vodafone 3G almost everywhere.
If your mobile is UMTS 850/2100MHz compatible then you'll have XT 3G reception almost everywhere.
What this means is that if you're going rural, you'll need the multiple bands (frequencies) of a newer phone but if you're sticking to the main centres then a cheaper/older 3G phone will suffice.
Roaming v SIM purchase
If you are not entering into a roaming deal with your network provider back home, then you need to purchase a SIM card here in NZ. These are available from the airports when you arrive so you can be up and running straight away - there are no residency restrictions.
Your existing phone must be SIM unlocked to accept a NZ SIM card. You'll need to attend to this BEFORE YOU LEAVE.
Your network provider can provide more details about this. SIM unlocking cannot be done when you get here - you'll end up having to purchase a NZ phone (see below). Phones purchased in NZ are branded but not locked to any network.
Local network settings
Vodafone offer configuration settings for Wap, MMS, Email and 3G Internet
here
.
2 Degrees Mobile's settings page is
here
.
Best Prepay deals
Telecom XT
(W-CDMA)


TXT 150: 150 txt to NZ mobiles for NZD$6.00

Non-Stop Text : All the txts you'll ever need to any NZ mobile for $12 per month. Fair Usage Policy applies.

My Favorites - unlimited calling to one Telecom mobile or landline in NZ for NZD$6.00, up to 3 My Favourites can be purchased.

Top up bonuses apply.

Calling back to your home country is NZD$0.89c - NZD$1.39 per min and NZD$0.30c international txts.

Vodafone


TXT2000: 2000 txt to other Vodafone NZ mobiles for NZD$10.00

Bestmates 1000: 1000 txts and 100 mins to one VodafoneNZ mobile for NZD$6.00, up to 3 Bestmates can be purchased.

Standard rates for calling back to your home country is NZD$0.89c - NZD$1.39 per min and NZD$0.30c international txts. $2 for 60mins for 30 included countries promotion currently running as well as low rates for short international calls. See here for details.

2 Degrees Mobile
is all about Prepay.


NZD$0.22c pre minute to landlines and other 2 Degrees phones, NZD$0.44c per minute calling to other mobiles.

NZD$0.02c txt to 2 Degrees mobiles and NZD$0.09c txt to other mobiles are the cheapest rates on the market.

SIM cards that start at NZD$2.00

Magic Top-up bonuses apply.

Calling back to one of 22 countries is NZD$0.22c/44c and NZD$0.09c international txts.

Prepay 3G Data
I have put together a
chart
showing all the price options. You can have prepay data added to the SIM in your phone, to the SIM in a USB modem or the the SIM in a MIFI device. A Mifi device is a 3G modem combined with a wifi router. This is especially good if you want to share a 3G connection between two or more wifi enabled devices such as smartphones, a laptop and a camera.
Vodafone Mifi review
here
2 Degrees Mifi review
here
USB modems are available from Telecom, Vodafone, 2 Degrees Mobile and Black & White. Telecom has three different devices that are capable of different speeds but no Mifi device available as yet.
Prepay Wifi
Prepay wifi has yet to become popular in NZ as it is in the US or Europe but things are improving. Wifi is available in most of the tourist spots but prices vary. Here are the best options for widespread coverage:
CafeNet
,
hotspot locations (North Island only)
Free Content
(Cafes)
TelecomNZ wifi homepage
,
hotspot locations
,
FAQ
Free wifi in Christchurch
(Urban + accommodation + cafes)
Tomizone wifi homepage
(Urban + accommodation)
Zenbu FAQ
,
hotspot locations
(Accommodation venues, cafes)
If you are relying on an aGPS equipped phone to find your way around then a 3G data prepay plan from
Telecom
or
Vodafone
may be a better option.
Free Public Wifi
Some of NZ's public libraries have free public wifi such as:
North Shore Libraries
Auckland City Libraries
FAQ
Christchurch City Libraries
Almost all McDonalds restaurants:
Find Locations
FAQ
And most Starbucks Coffee shops:
Find Locations
Download and upload limits may apply. McDonalds wifi is restricted to
non-controversial
sites.
Sony Ericsson and other mobiles
Mobile Phones bought from the official network stores are not cheap and the range of models is poor. Grey imported (new, unofficial) phones are better priced but not cheaper than most other countries. You are better off bringing your existing phone with you than buying one here
in most cases
.
Android Phones
Android phones that are
not SIM-locked
can be used here without any problems and NZ apps are now beginning to increase in number. Several Android phones are available here through official and non-official channels including the
Xperia Arc, Neo, Play, X10, X8, X10 Mini Pro, Google Nexus S and Nexus One, and other brands.
iPhone
An iPhone 2G would work on Vodafone, better on 2 Degrees Mobile (due to EDGE) and not at all on Telecom XT or T3G.
An iPhone 3G/3GS would work great on Telecom XT, good on Vodafone in the main centres only and just okay on 2Degrees Mobile.
An iPhone 4 will work great on all networks, in all parts of the country (so long as you hold it correctly)
.
There are a lot of NZ apps in the App Store and NZ public transport info is available within the standard iPhone GPS app. Some recommended apps:
- NZ Carrier Settings by IPnz (free)
- My account for iPhone - Vodafone NZ (free)
- NZ Newspapers (NZ$2.59)
- NZ Herald - news(free)
- NZ Snow Reports (free)
- Air New Zealand mPass (free)
- Auckland Airport Flight Information (free)
- Rugby World Cup 2011 - various
- Kiwi (New Zealand) slang (NZ$1.29
Vodafone is New Zealand's
only official network partner
for the Apple iPhone. iPhones purchased from VodafoneNZ stores are SIM unlocked for use on any network, available with or without contract and can be used with tethering for no extra charge. A
hack
is needed to use tethering with a non-official carrier such as Telecom XT, on a VodafoneNZ iPhone running firmware prior to 3.1
(Use at your own risk)
. Firmware 3.1 locks out non-official carrier access
for tethering use
; browsing is still accessible on XT though.
Apple's NZ
online store
also sells SIM unlocked iPhones slightly cheaper than Vodafone.
iPhone 4, iPad
iPad was released at
Apple resellers
on 23 July and iPhone 4 was
(sort of)
released by Vodafone and Apple on 30 July 2010. Micro-SIMs are available from Vodafone, XT, 2 Degrees, Black & White and recent MVNO Orcon. Data plan details are
here
.
Blackberry Devices
GSM based Blackberry owners should consider using Vodafone's Blackberry service while in NZ.
CDMA based Blackberry users
may
be able to roam on Telecom's now obselete T3G network but hurry because it is getting shutdown soon. Best to check with your network
and
with Telecom NZ
prior to commencing your trip
.
Very good thread
here
on using a Blackberry with Vodafone NZ.
Vodafone Blackberry plan pricing
here
.
Back up your data!
Make sure you back up your contact list, emails and any other important data AT HOME before you leave. If you lose your mobile and have to buy one here, it'll save a lot of problems later. Make sure that the program you use to backup the data is compatible with the next phone you're likely to get should your existing phone be lost. Using MS Outlook as a go-between is a good idea, otherwise getting info from an SE to a Nokia, to an iPhone, or to a Blackberry presents a challenge. Consider uploading photos taken with your phone on holiday to a web-based photo site like
Picasa
(3G or wifi charges may apply).
EDIT
: Sony Ericsson have a great
online backup tool
on their website. Check it out
here
.
Power Supply
NZ uses a 230V power supply which is quite different to the USA and Europe.
The plugs look like this: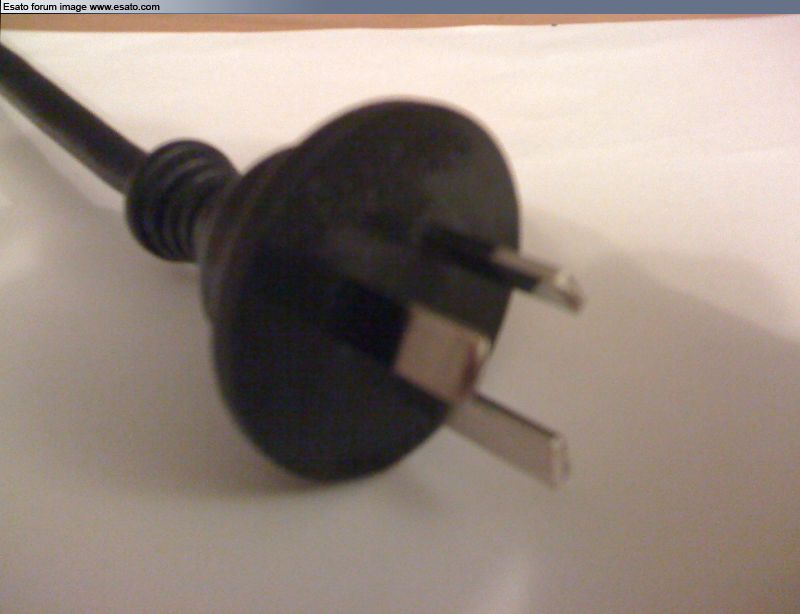 ...and sockets look like this: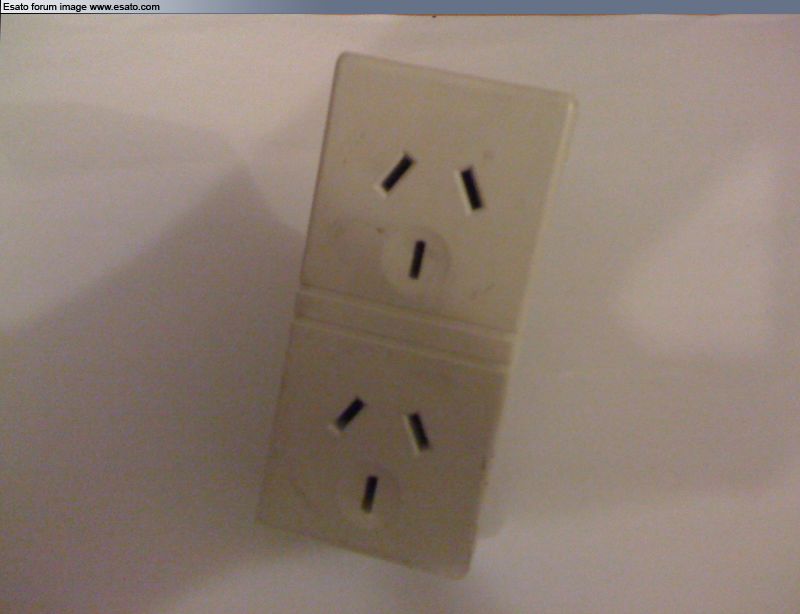 Adapters are widely available at department stores and electrical shops for around NZD$15.00
If you're using a rental car then bring your cigarette-lighter charging cable with you.
Cellphones and Driving
The NZ Government has passed legislation banning the use of handheld mobile phones while driving; this includes txting and calling while holding the phone, but not the use of installed carkits or Radio Telephones (RT's) for commercial purposes. The fine is NZD$80.00 and 20 demerit points are added to a drivers NZ license.
The ban came into force on the 1st November 2009
So then...
Well, that's pretty much it!
This thread was started on 5th August 2009 (the date that 2 Degrees Mobile launched in NZ) and things are constantly changing here as VodafoneNZ drives the technology race, 2 Degrees Mobile drives a price war and Telecom NZ just drives us nuts!
I'll do my best to keep this post updated, but if you have any questions, please feel free to post them in the
New Zealanders
thread. We spend more time there than here so you'll get a quicker reply if you post there!
Enjoy your visit to New Zealand!
Best regards,
The NZ Esato Members
Edit:
Last update 14 May 2011
[ This Message was edited by: laffen on 2009-08-25 12:15 ]
[ This Message was edited by: carkitter on 2011-05-14 11:05 ]
--
Posted: 2009-08-04 16:28:17
Edit
:
Quote
excellent post and very informative, especially as im considering applying for a working holiday visa through the bunac.org website to come to new zealand for a year.
Thanks
--
Posted: 2009-11-02 22:47:14
Edit
:
Quote
Muhammad-Oli
Posts: > 500
Good stuff mate. Might see you here then!
Any reason why you chose New Zealand?
@carkitter: Why is your post edited by Laffen?
--
Posted: 2009-11-03 00:29:25
Edit
:
Quote
I feel the New Zealand people have a similar sort of outlook to Welsh people, from what I have heard from New Zealanders who have settled here in Wales they say it is similar and things like passion for the rugby and etc is very similar, just thought it would be a great place to spend a year
--
Posted: 2009-11-03 11:41:16
Edit
:
Quote
On 2009-11-03 00:29:25, Muhammad-Oli wrote:
@carkitter: Why is your post edited by Laffen?
Because I added some information, pressed submit and found that 25% of the original post was missing.
After a PM to Masseur I contacted Laffen and he found I'd posted a link with a < symbol in it which caused the problem. Laffen very kindly restored the post for me. You don't know how relieved I was...
@mutleyboy
I'm glad you found this post informative. All feedback gratefully recieved.
--
Posted: 2009-11-08 21:48:13
Edit
:
Quote
Very informative post. At least i have learned something about your country even if your country is a long way off from ours. Thanks!:)
--
Posted: 2010-03-27 09:51:00
Edit
:
Quote
Updated with new Blackberry info, iPhone 4/iPad info and data speed increases from Vodafone.
Enjoy!
--
Posted: 2010-07-23 15:56:12
Edit
:
Quote
duplicte post removed
[ This Message was edited by: carkitter on 2010-07-23 15:19 ]
--
Posted: 2010-07-23 16:14:49
Edit
:
Quote
Updated with new 3G information and 3G prepay price comparison chart (Google Docs link), and a whole pile of images near the top.
[ This Message was edited by: carkitter on 2010-08-03 17:24 ]
--
Posted: 2010-08-03 09:53:25
Edit
:
Quote
Updated with some data on RWC v Christchurch Eartquake situation.
--
Posted: 2011-02-27 03:03:33
Edit
:
Quote
---
New Topic Reply

>