New Topic
>
Reply
<
Esato Forum Index
>
Manufacturer Discussion
>
LG
>
LG announces Optimus G
Bookmark topic
"The LG Optimus G has finally become official, letting us have a good look at its glorious design and specs. This will be one of the first phones to be based upon the new quad-core Snapdragon S4 processor and also has a ton of other great features.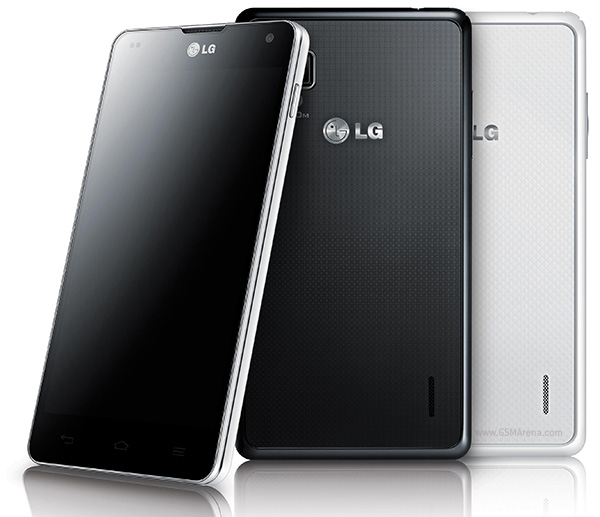 For starters, the Optimus G runs on the Qualcomm APQ8064 processor, which is the quad-core version of the MSM8960 we saw on the HTC One S and several other phones. It also features a new Adreno 320 GPU, which is said to be significantly more powerful.
Other important features include 2GB of RAM, a 4.7-inch, 720p True HD IPS display, 13 megapixel camera, 2,100mAh battery and Android 4.0, Ice Cream Sandwich.
The Optimus G will go on sale next month in Korea on all three major networks and an international launch is planned at a later date. It will also be making its way to NTT DoCoMo's network in Japan by October/November. The Japanese version will have a slightly different design and DoCoMo's UI customizations."
source :
http://www.gsmarena.com/lg_op[....]korea_next_month-news-4707.php
Anyone up for LG? Looks really interesting to me.
[ This Message was edited by: tranced on 2012-08-28 12:50 ]
--
Posted: 2012-08-28 13:20:30
Edit
:
Quote
Reading its specs I definitely will say that it is a must-have phone. Now I hope it won't get sued by the Annoying Apple.
--
Posted: 2012-08-28 14:09:34
Edit
:
Quote
Beast!
--
Posted: 2012-08-28 14:32:37
Edit
:
Quote
But I think the battery should have a higher capacity. With that screen and processor, the life of the battery will be affected.
--
Posted: 2012-08-28 14:41:16
Edit
:
Quote
WOAH! Thats a beast
if the UI is as fast and fluid as Samsung's then this will be one hell of a superphone, nice job LG.
--
Posted: 2012-08-28 15:29:16
Edit
:
Quote
What I really find interesting about this phone is the resolution. It has all touch buttons, and at the same time, the available resolution is actual 720p Unlike galaxy nexus or sony gx/sx.
Looks like a worthy successor to prada! Now, If only they like reduced their logo behind,have a better ui, faster updates and good support, then I might get an LG(hurts to say this)!
--
Posted: 2012-08-28 16:25:03
Edit
:
Quote
No matter how good the spec of this phone on paper...there's something about LG that doesn't compell me on getting any of their phone. Ever.
--
Posted: 2012-08-28 16:41:27
Edit
:
Quote
It has one of the best Android custom skins ever made, really light and refreshing, and the combination of these bright colors every where is really great. And it's so polished, definitely on par with 2011 Xperias' GB skin!
[ This Message was edited by: laffen on 2013-03-06 01:52 ]
--
Posted: 2012-10-25 18:55:46
Edit
:
Quote
I'm seeing this phone (AT&T/Rogers Wireless/Telus variants) drop in prices very quickly the last month over on craigslist/kijiji (after all I'm in Canada so its a lot faster to purchase new/used at grey market pricing vs eBay as its immediately in your hands; cannot beat local deals).
Yes I'm aware of the GorillaGlassII front and back panels on the Optimus G & Nexus 4, but its not as if cases/bumpers are not available. I've never broken/shattered/cracked my former iPhone 4/4S using a case/bumper so I'm not too worried.
I'm more concerned about the rumored warranty and build-quality (over time too many still believe LG sucks on build-quality and warranty support). If I consider purchasing either would I have anything to worry about?
Thanks.
--
Posted: 2012-12-26 22:11:03
Edit
:
Quote
If you're getting the Optimus G then updates would be your main concern, its been out a while now and we have yet to hear about any update plans for it from LG WRT Android JB, same story with the Optimus 4X HD.
--
Posted: 2012-12-26 23:25:09
Edit
:
Quote
---
New Topic Reply

>