New Topic
>
Topic Locked
Esato Forum Index
>
General discussions
>
Tablets
>
Xperia Tablet Z Discussion
Bookmark topic
Sony Announces Xperia Tablet Z for Ntt DoCoMo
Sony Mobile Communications Co, Ltd plans to launch the Xperia™ Tablet Z for the Japanese market this spring
.
Xperia™ Tablet Z is a tablet which while being both dust and waterproof, is equipped with state-of-the-art Sony design, flat 6.9 millimeters thin and a lightweight body of about 495g. The "Reality Display" enables high-brightness and high-definition video WUXGA on a display of about 10.1 inches, along with "Mobile Bravia Engine 2 giving more vivid and beautiful image representation too.
Equipped with a 8.1 million pixel camera with a CMOS sensor and Exmor R for mobile and for the first time on the back-illuminated Sony Xperia ™ Tablet. The camera automatically recognises the scene in a dark place. The back light display automatically adjust to the optimal settings using "Superior Auto", so you can take a picture pretty easily at any time.
It is equipped with a feature that brings together movement and sound, "S-Force Surround 3D" virtual surround Sony's unique technology to achieve a sense of spaciousness.
With (Near Field Communication) NFC, just by holding the device made ​​by Sony and Xperia ™ smartphone support, we've also supports features one-touch streaming and the ability to wirelessly transmit photos and music without having change complicated settings.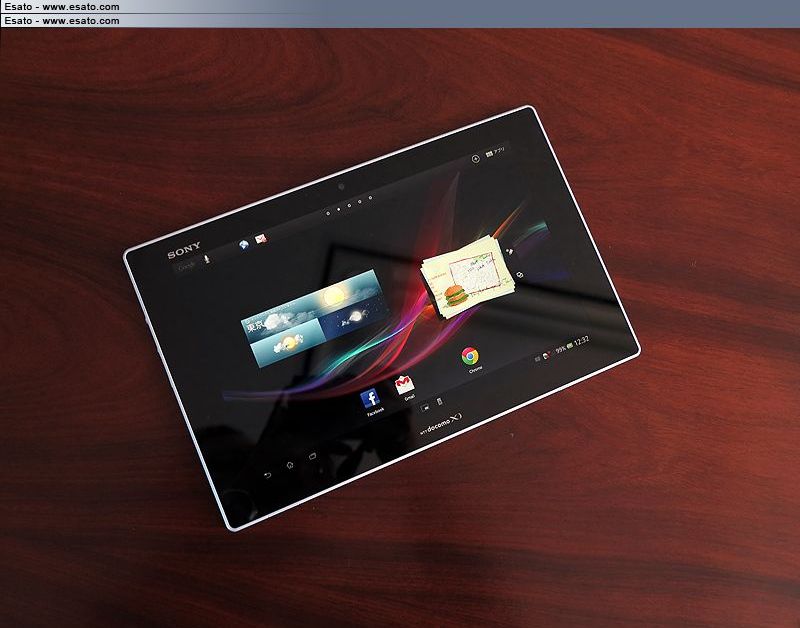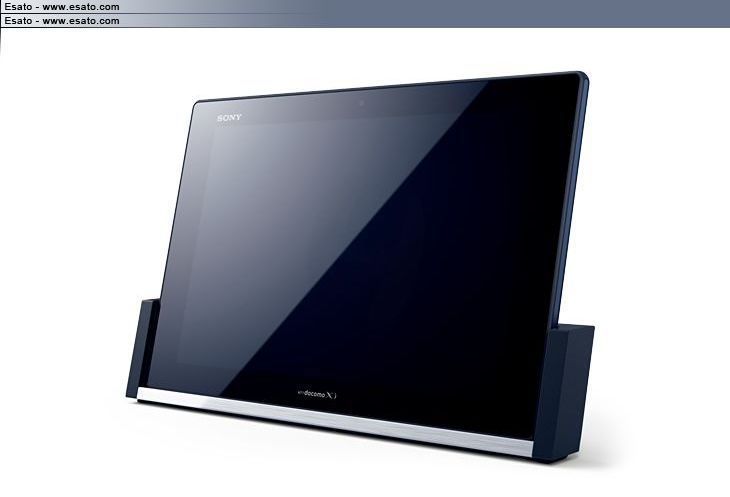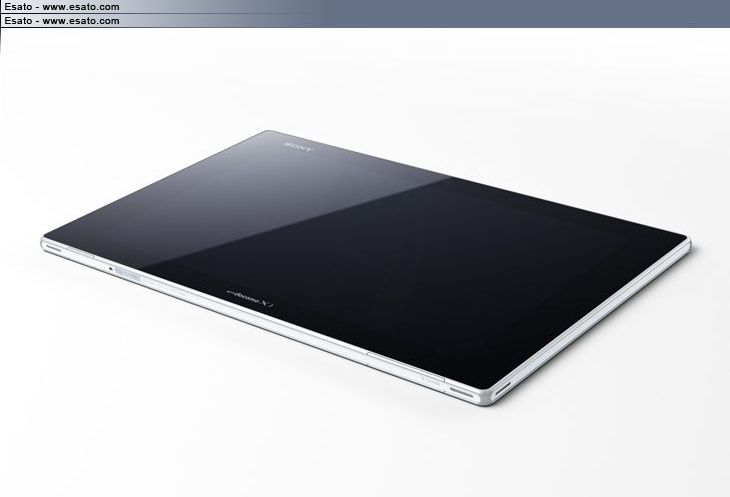 --
Posted: 2013-01-22 13:54:16
Edit
:
Quote
Absolutely gorgeous design, undoubtedly the best looking Tablet ever made
But to be frank even this sexy beast can't change my opinion on tablets. Tablet's just make no sense to me
--
Posted: 2013-01-22 13:58:59
Edit
:
Quote
I was of the same opinion, until I played with my sister's tablet over Christmas.
Although, I'm not sure whether a phablet could do the same job as a phone / tablet. What do you think? Would a 6" Phablet be a decent compromise to owning both a phone and a tablet?
--
Posted: 2013-01-22 14:06:37
Edit
:
Quote
Yep, a 6" phablet is a decent compromise. But phone+tablet would be better.
I too see no sense in tablets or see how one could benefit me in any way.
[ This Message was edited by: Away on 2013-01-22 13:20 ]
--
Posted: 2013-01-22 14:14:03
Edit
:
Quote
All we need now is confirmation on global release and a price announcement. A 450 euro price tag would be great.
--
Posted: 2013-01-22 14:21:53
Edit
:
Quote
I think streaming HD content is always better on a bigger screen. If you have a TV app and and unlimited data tariff then that's always a plus. I think I'd prefer the phone / tablet combination too though.
I'm expecting a 420EUR price tag, which is expensive, when you consider the price of mid range laptops.
--
Posted: 2013-01-22 14:25:24
Edit
:
Quote
I certainly love the design of this tablet, but it's not going to replace my nexus 7.
--
Posted: 2013-01-22 14:51:53
Edit
:
Quote
I'm really really hoping for a quick international release on this. I simply can't wait any longer for my first tablet. There isn't even confirmation that there will be an international release at all.
--
Posted: 2013-01-22 16:46:24
Edit
:
Quote
I seriously hope there is, this would be my first tablet too.
--
Posted: 2013-01-22 17:09:47
Edit
:
Quote
That's an amazing looking tablet
. Replacement for my OG Tablet S, if there will be an international release of course, but even then probably at the earliest after some months, because the Xperia Z has the highest priority
.
[ This Message was edited by: Detox on 2013-01-22 19:05 ]
--
Posted: 2013-01-22 20:00:12
Edit
:
Quote
---
New Topic

Topic Locked

>