Information : Esato News Articles : Facebook Home downloaded 500.000 times in five days

New Topic
>
Reply
<
Esato Forum Index
>
Information
>
Esato News Articles
>
Facebook Home downloaded 500.000 times in five days
Bookmark topic
The new Facebook Home app has been downloaded 500.000 times in five days. Receives negative feedback in user reviews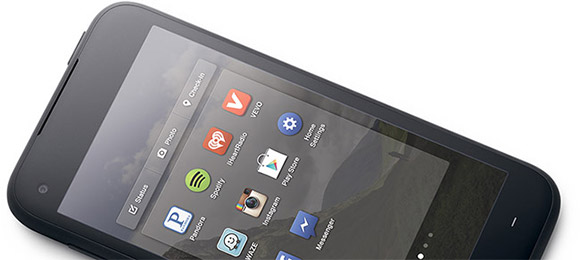 Esato News
[ This Message was edited by: laffen on 2013-04-22 20:04 ]
--
Posted: 2013-04-22 21:03:24
Edit
:
Quote
So everyone downloads it and the HTC Facebook phone sales will be hit cos of it
--
Posted: 2013-04-22 21:30:00
Edit
:
Quote
I still cannot imagine people wanting a phone which is primarily Facebook orientated. I like my friends, but not that much.
Besides they don't post beautiful pictures of stunning landscapes or brilliant weather. They post pictures of their food, kids, stupid modded cars and drunken nights out.
Like I want that on my phone the instant I unlock the screen.
--
Posted: 2013-04-22 22:31:49
Edit
:
Quote
--
Posted: 2013-04-22 23:25:30
Edit
:
Quote
Etaab you have to like what you want to see on that site
It's not all spam
I hate how Facebook keep updating the iPhone app
The private messaging part now is annoying lol
--
Posted: 2013-04-23 04:14:53
Edit
:
Quote
Facebook is just a app; facebook home is taking it a bit too far...Google nexus is better which offers all Google android products.
--
Posted: 2013-04-23 06:40:46
Edit
:
Quote
I tried it.Not for me.Uninstalled.
--
Posted: 2013-04-23 10:53:49
Edit
:
Quote
Like Bonovox said, WP does it better and more beautifully.
Going back to my point, these companies sell us these products by showing us how brilliant life is with them. I don't live in LA, Florida or Australia. Where i live the weather is miserable most of the time, people don't smile, we don't hang out round a gorgeous lake wearing straw hats and colourful clothing, drinking and being merry with a picnic or BBQ.
They need to be more realistic for us in the UK at least, show pictures of our misery. Something like this:
instead of this:
[ This Message was edited by: etaab on 2013-04-23 21:53 ]
--
Posted: 2013-04-23 22:43:49
Edit
:
Quote
I hate facebook and etaab is right,. im sick of spam, photos of babies, their food, drunk nights, crap iphone panoramics, instagram and people just whinging about their shit boring lives! When I joined facebook in 2007 it felt exclusive and sharing photos was great now, its just pathetic and ideally that's why i love esato, nothing has changed, great format and interesting people. Esato please dont turn into another social website, stick to your successful format!!!
As for your comment about sad poms, sorry an Aussie n nz saying, it's the same here in nz, although they are so bloody obsessed with Apple, like the US! We are finally catching up with Europe with releases but pay over the nose for tech. I import my tech from Asia as it's. just easier for updates and saving money!
[ This Message was edited by: chunkybeats on 2013-04-24 10:22 ]
--
Posted: 2013-04-24 11:18:00
Edit
:
Quote
There are some people on Facebook i removed cos they drove me insane. They would put pointless drivel like,having a nice cup of coffee whilst waiting for the hubby to come home. Or hey i am doing the washing
whoopie. As i said i am only on it to stay in touch with overseas family and friends
--
Posted: 2013-04-24 12:09:00
Edit
:
Quote
---
New Topic Reply

>