New Topic
>
Reply
<
Esato Forum Index
>
Manufacturer Discussion
>
LG
>
LG G2 Announced
Bookmark topic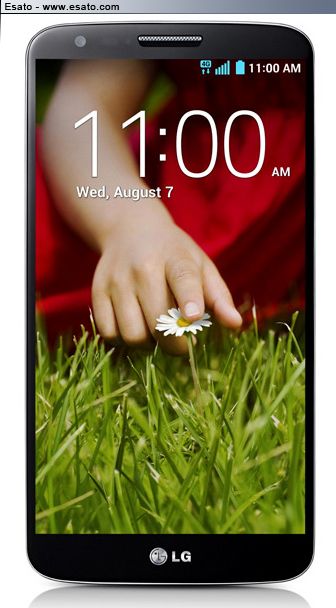 LG G2 Key Features:
- 3G Network: HSDPA 850 / 900 / 1900 / 2100
- 4G Network: LTE 850 / 900 / 1800 / 2100 / 2600
- Micro SIM
- Connectivity: Wi-Fi 802.11 a/b/g/n/ac, Dual Band, DLNA, Wi - Fi Direct, Bluetooth v4.0 With A2DP, MicroUSB v2.0, USB Host, USB OTG And NFC
- GPS With A-GPS Support And GLONASS
- Dimensions: 138.5 x 70.9 x 8.9 mm
- Weight: 143 Grams.
- Display 5.2" True FullHD-IPS + LCD (~424 Ppi Pixel Density) With Corning Gorilla Glass 3
- 32 GigaBytes Memory Internal (Not Expansive Memory)
-
2 GigaBytes Ram (1.853.2 GigaBytes After The System Boot)
-
CPU Qualcomm MSM8974AA Snapdragon 800 Quad Core Krait 400 2.26 Ghz (SemiConductor Technology 28 nm)
-
GPU Adreno 330 (Quad - Core Graphics @450 MHz)
-
Android 4.2.2 (Jelly Bean) Upgrade To 6.0 (Marshmallow) With LG Optimus UX
- Office Document Editor (Word, Excel, PowerPoint And Reader PDF)
-
Camera 13 MP With OIS And Flash Led
-
CamCorder FullHD 1080p @60 FPS
- 2 MP Front Facing Camera For Video Chat And CamCorder FullHD 1080p @30 FPS (Stereo Sound Rec)
- Stereo FM Radio With RDS
- Active Noise Cancellation With Dedicated Mic
-
Standard Battery Li-Ion 3000 mAh Or 2610mAh (In Some Markets)
- Available In Black And White Colors

Technichal Specifications Photographic G2:
* Lens:
5 Elements Plastic With Sapphire Crystal Glass (29mm in 35mm equiv.)
* F-Number:
f/2.4
* Focal Length:
3.97mm
* Focus Range:
8 Cm - Infinity
* Iso Sensitivity:
50 - 3200
* Shutter Speed: Min -
(1/6s) / Min - (1/50000s)
* Features Digital Camera:
Optical Image Stabilization, Touch - Focus, Face Detection, HDR And Geo - Tagging
* Sensor:
CMOS BSI SONY IMX135
* Format:
1/3.06"
* Surface:
(4.80 mm x 3.60 mm)
* Flash:
Led (4rd Generation)
* Reach In Shooting Of Flash:
Up To 4 Meters
* Pixel Size:
1.12 Microns
* Maximum Effective Pixels Resolution:
4160 x 3120 For 4:3 / 4160 x 2340 For 16:9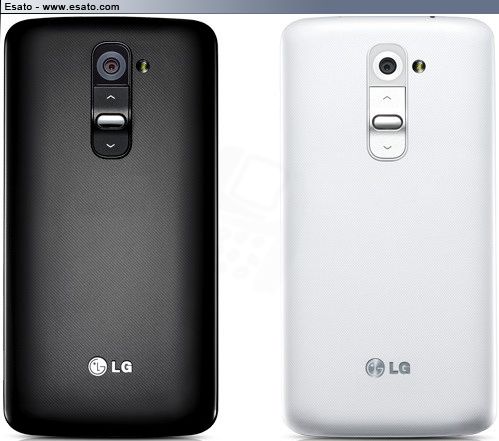 Technichal Specifications Digital Camcorder G2:
* Maximum Resolution Digital Camcorder:
FULLHD 1080p (1920 x 1080)
* Quantity Frames Per Second During Recording Of Video:
60 FPS
* Recording Codec Used To Do Video:
MP4
* Video Bit Rate:
30.2 Mbps
* Recording Audio Codec Used To Do Video:
AAC Stereo
* Audio Bit Rate:
156 Kbps
* Audio Sampling Rate:
48.0 KHz
* Light Assist For The Record Video:
Yes (Single Led 3rd Generation)
* Features Digital Camcorder:
Optical Video Stabilization And Continuous Autofocus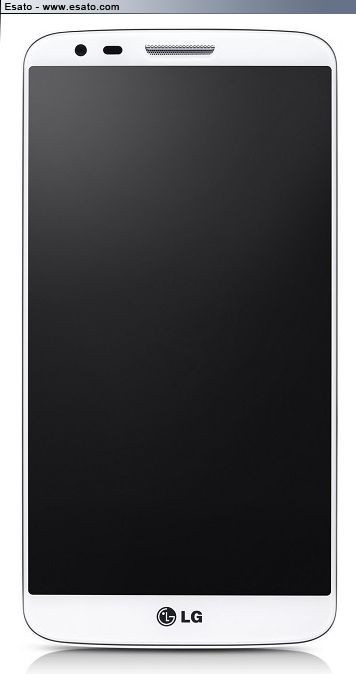 Technichal Specifications Front Digital Camera G2:
* Construction Lens:
4 Elements Plastic
* F-Number:
f/2.65
* Focal Length:
1.85mm
* Iso Sensitivity:
100 - 1600
* Shutter Speed:
Max - (1/13s) / Min - (1/2272s)
* Sensor:
CMOS BSI
* Format:
1/6"
* Surface:
(2.40 mm x 1.80 mm)
* Pixel Size:
1.34 Microns
* Maximum Effective Pixels Resolution:
1920 x 1080 For (16:9) Or 1600 x 1200 For (4:3)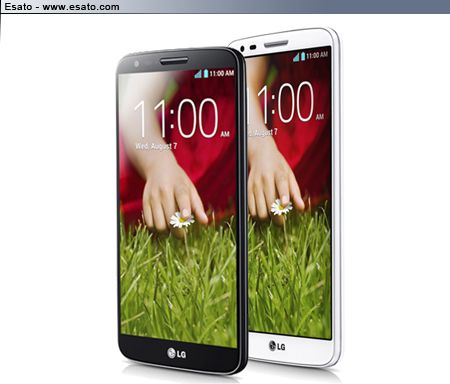 Technichal Specifications Front Digital Camcorder G2:
* Maximum Resolution Digital Camcorder:
FULLHD 1080p (1920 x 1080)
* Quantity Frames Per Second During Recording Of Video:
30 FPS
* Recording Codec Used To Do Video:
MP4
* Video Bit Rate:
20 Mbps
* Recording Audio Codec Used To Do Video:
AAC Stereo
* Audio Bit Rate:
156 Kbps
* Audio Sampling Rate:
48.0 KHz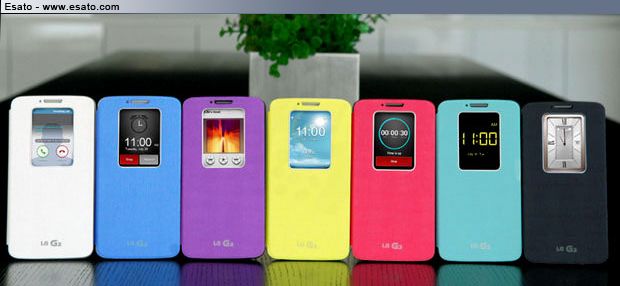 Below Some Synthetic Benchmarks: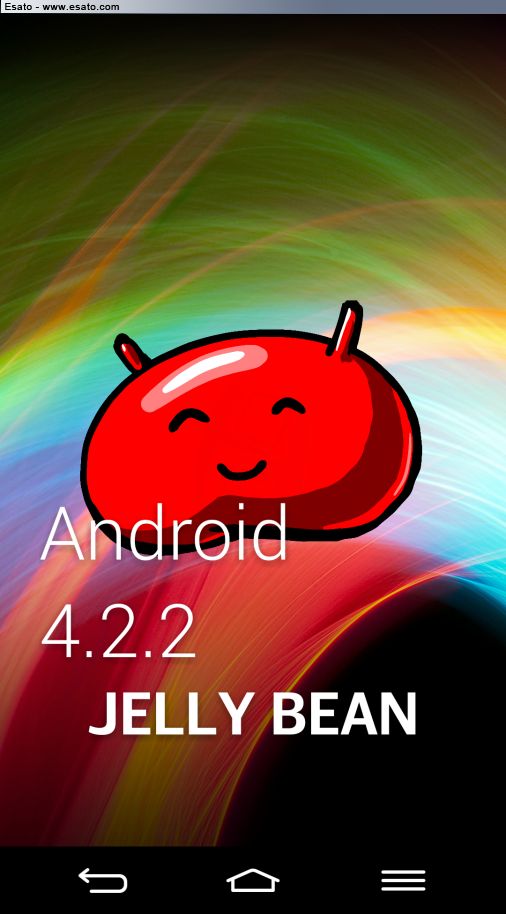 QUADRANT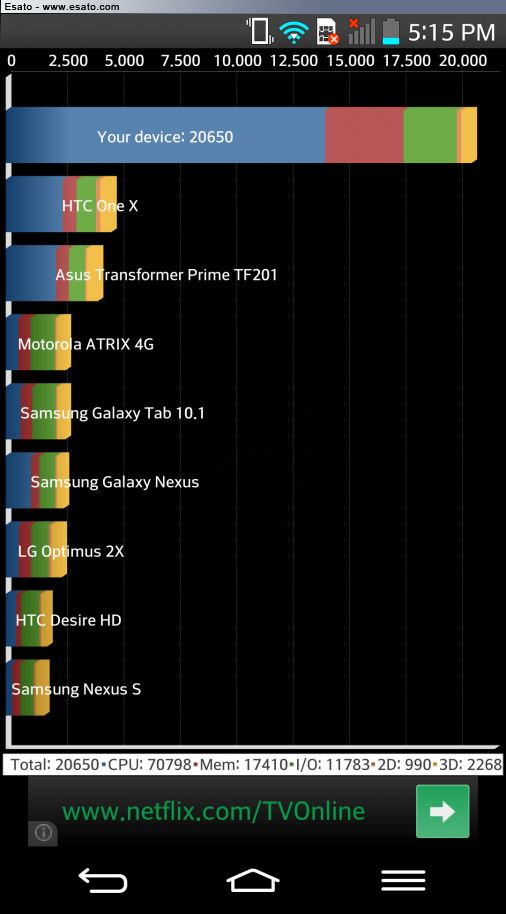 ANTUTU 4.0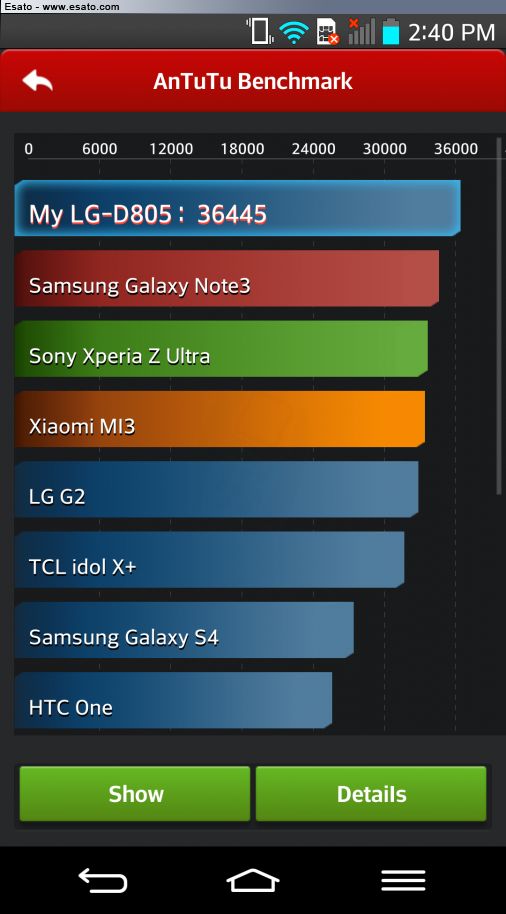 BASEMARK OS II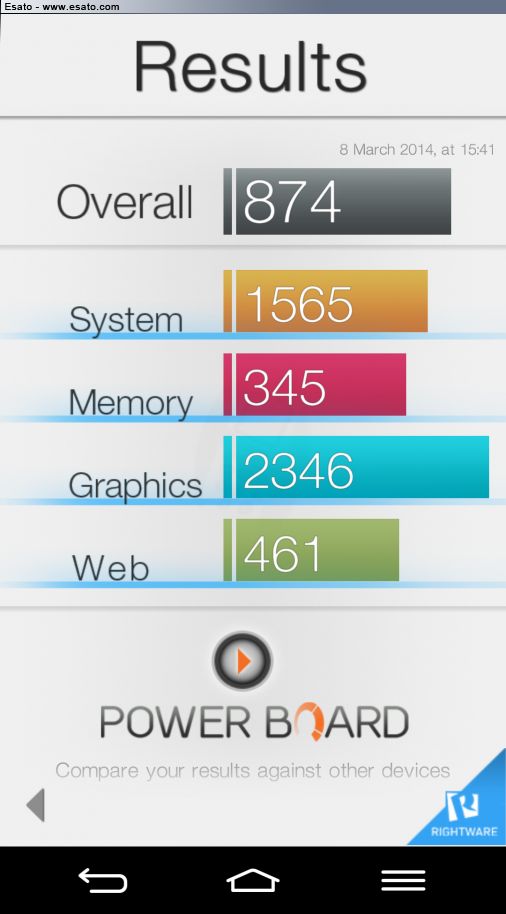 GEEKBENCH 2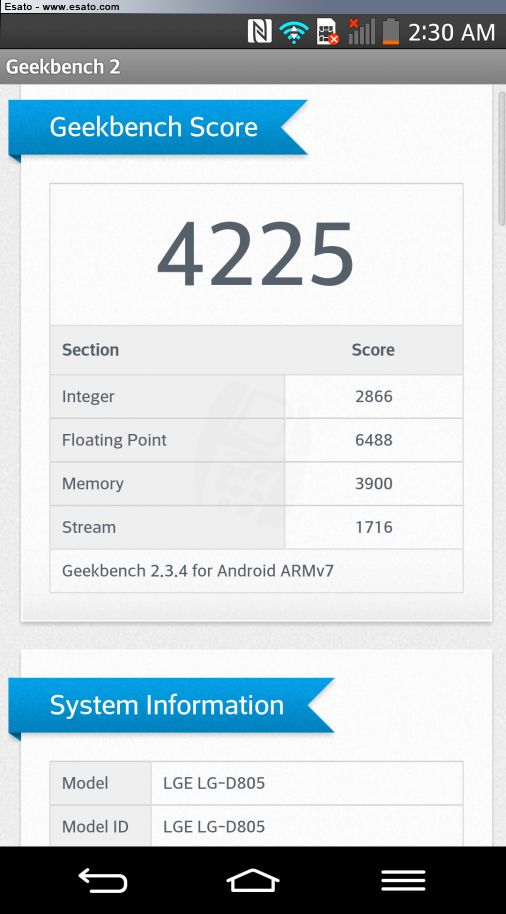 GEEKBENCH 3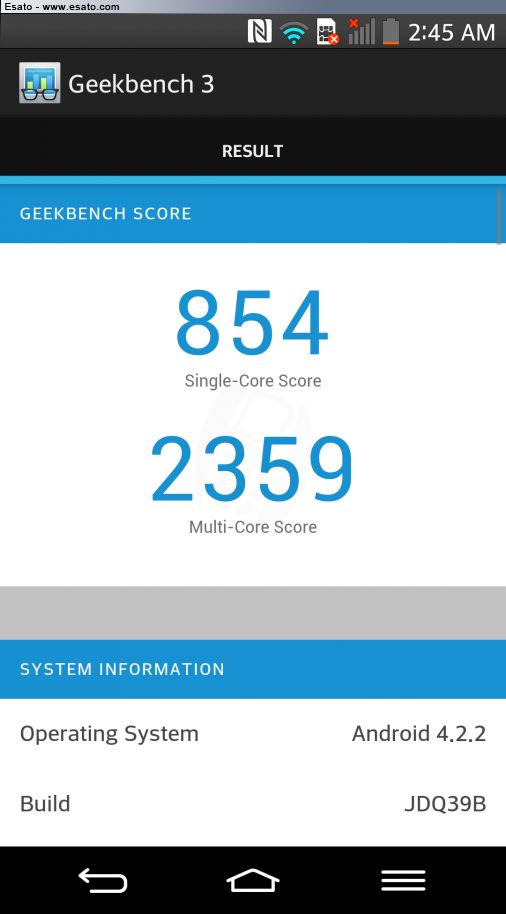 BENCHMARK PI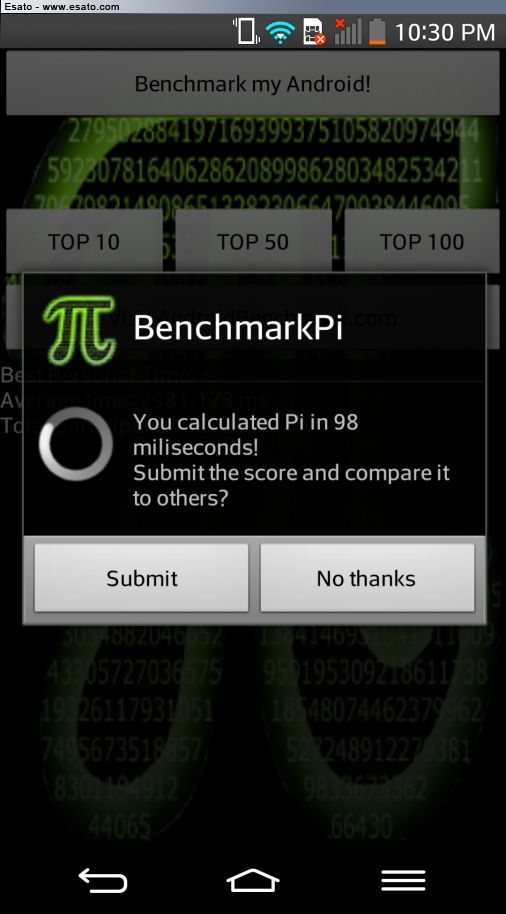 LINPACK (RUN MULTI – THREAD MODE)
SUNSPIDER 1.0.2
HTML5 TEST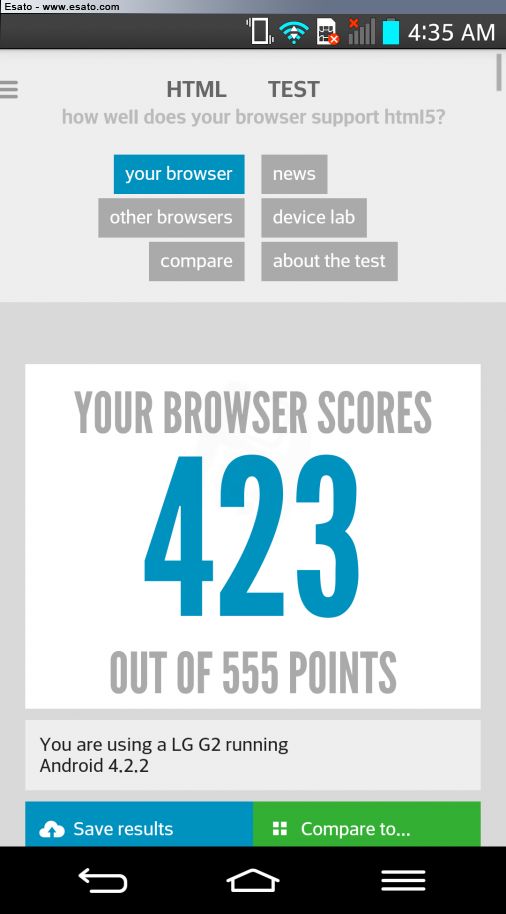 BROWSERMARK 2.0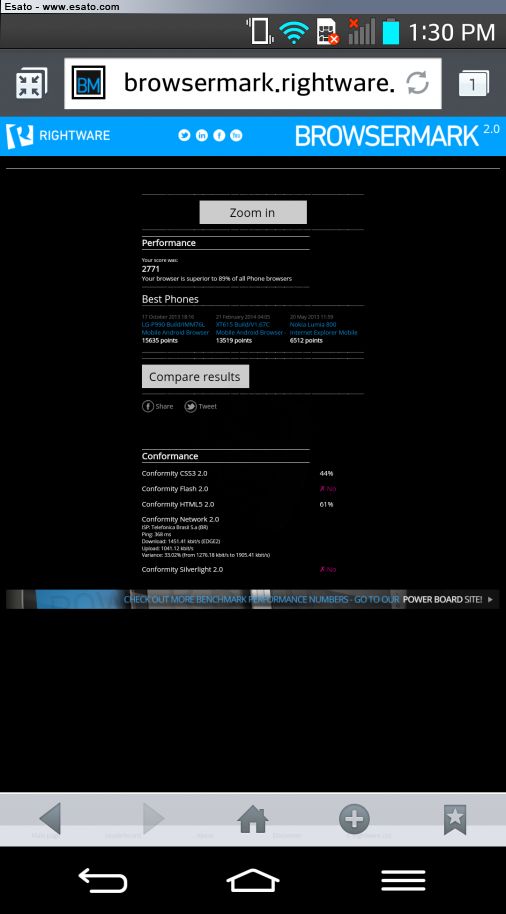 EPIC CITADEL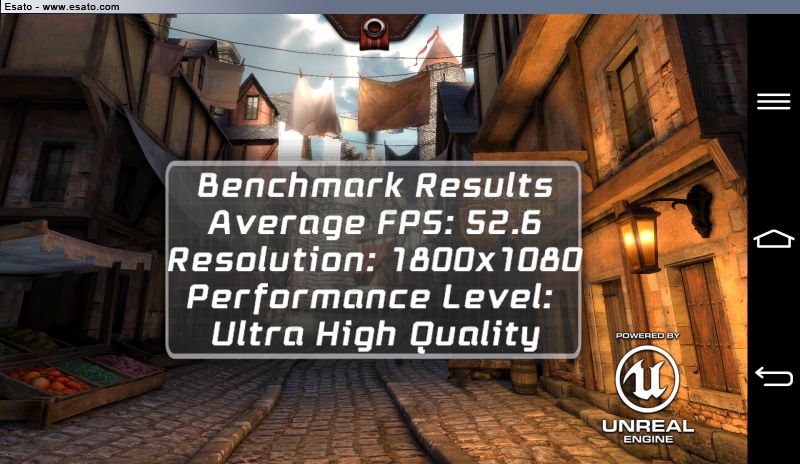 GFXBENCH (T-REX ON AND OFF SCREEN)
3D MARK (ICE STORM UNLIMITED)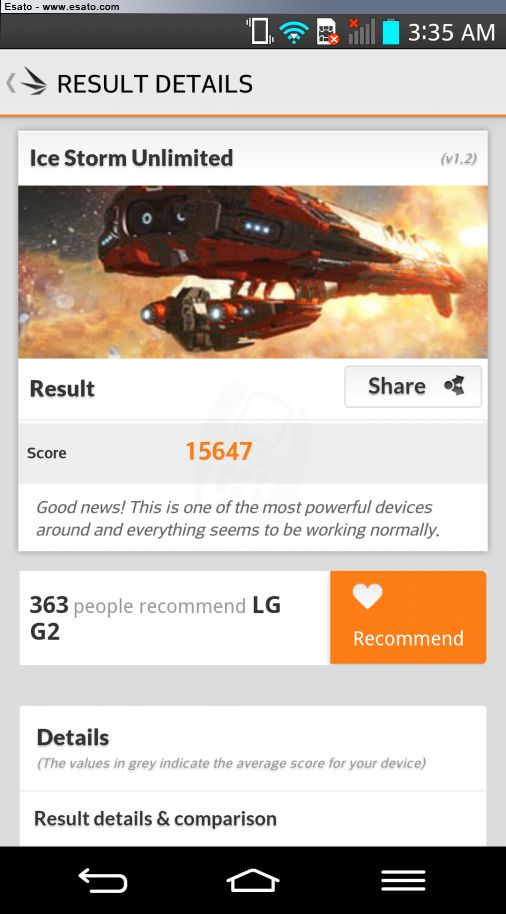 [ This Message was edited by: emerson_shei on 2016-02-21 03:00 ]
--
Posted: 2013-08-07 17:54:07
Edit
:
Quote
LG G2 is officially announced with Snapdragon 800, 5.2-inch True Full HD display
Right on cue, LG unveiled its newest Android flagship device, simply known as the LG G2. The smartphone is an embodiment of cutting-edge hardware and precision-polished software, sprinkled with innovative goodies all over.
The unusual button placement is among the things that make the LG G2 totally unique. Instead of putting them on the side, the maker has decided to place them on the handset's back. Supposedly, these will be easy to reach no matter which hand the LG G2 is being used with, but whether that's the case will become clear as soon as we take the smartphone for a spin. These buttons can be used to not only set the phone's volume, but to perform additional tasks as well. The volume up key, for example, will activate the notes application when held down, while the volume down key can launch the camera app and will snap a photo when pressed. Again, we're wondering how comfortable it will be to use a camera shutter placed in such an odd position. No physical buttons are present on the G2's front as virtual ones are in use instead.
A spacious, 5.2-inch IPS LCD display with an amazingly thin bezel graces the front of the LG G2. Its resolution of 1080 by 1920 pixels ensures that everything on it will look nice and sharp, especially knowing that a standard RGB sub-pixel arrangement has been implemented. The screen panel will be countering the sun's rays with 450 nits of maximum brightness output. Through the use of Graphic RAM technology, LG claims to have reduced the panel's energy needs by an amazing 26%.
Solidifying the smartphone's high-end status is the presence of a Snapdragon 800 SoC under its hood. With a quad-core CPU running at 2.3GHz and 2GB of RAM, the handset's performance should be nothing short of outstanding no matter what is being thrown at it – 1080p videos, intense 3D gaming, hi-def video capturing, you name it.
Naturally, a flagship smartphone like the LG G2 should come with a great camera as well. And sure enough, its maker has placed a 13MP module on its back with optical image stabilization reducing the motion blur caused by movement of the user's hands. On top of that, the sapphire glass lens has been treated with an anti-fingerprint coating. High-definition videos will look great not only because of OIS keeping the frame steady, but also due to the added support for 1080p video capturing at 60 frames per second.
Adding to the list of goodies, the LG G2 will be the first commercially available handset with support for 24bit, 192kHz audio output. That is great news for audiophiles and anyone who values quality sound. 16 or 32GB of on-board memory will be available for storing all these high-quality audio files. Using the built-in IR blaster, one will be able to remotely control not only a TV, but also other compatible appliances throughout their home.
The 3000mAh battery inside the LG G2 is like a cherry on top of the cake. It is large enough to provide many hours of active use, and as a matter of fact, LG promises that we should be getting a full day of intensive usage on a single charge. At the same time, the larger than usual cell has not had a negative impact on the handset's thickness. The LG G2 is 8.9 millimeters thick, which is acceptable, although not that impressive for a flagship.
Hardware specs aside, the LG G2 comes with Android 4.2.2 enhanced using a handful of useful stand-out features. The so-called Guest mode, for example, allows two different user profiles to be stored on the device, in case it is being shared often with others. One of them is set as the administrator and can restrict access to certain apps - good for folks with kids asking to play games all the time. Each user may have their own unlock pattern, launching their profile straight from the lock screen.
Multitasking on the LG G2 has been taken to the next level through the incorporation of the Slide Aside feature. Instead of scrolling through their list of recently used apps just to find the one they need, a user may save an app's state for later use with a simple gesture. Swiping to the left with three fingers is how the magic is done and it works for up to 3 apps, no matter which they are.
Taking screenshots of stuff is now easier on the LG G2. With the help of the Capture Plus feature, the user can capture entire web pages or bodies of their emails and then crop the needed area. The Answer Me feature sure can be used by anyone on a daily basis. Basically, incoming calls can be answered with a simple gesture. The handset is just picked up and held up to the user's ear.
Interestingly, there's a screen unlock/unlock gesture implemented in the UI as well. Double tapping on the screen when its off will wake it up, which is useful if one isn't comfortable with the placement of the power key. And as you might guess, a double tap on an empty area of the screen will turn it back off.
The LG G2 will be released in the U.S. soon via all four major carriers and via more than 130 carriers worldwide. Release dates will vary from one carrier to another so stay tuned for further announcements. Pricing is to be announced at a later time and we are definitely expecting to see a premium price tag attached to LG's new flagship. Available colors include black and white.
PhoneArena
--
Posted: 2013-08-07 18:06:12
Edit
:
Quote
LG G2 Hands - On: First Look
http://www.gsmarena.com/lg_g2_hands_on-review-963.php
[ This Message was edited by: emerson_shei on 2013-08-07 17:18 ]
--
Posted: 2013-08-07 18:11:18
Edit
:
Quote
Like the amount of attention to detail they've paid with this one, from the placement of the physical keys, to their implementation of multitasking, as I keep saying, LG are definitely one to watch they are steadily climbing up.
I won't be surprised the day we hear that LG are hot on Samsung's heels, this G2 shows just how serious they are. Would you look at how thin that bezel is!!
It makes the one on my S4 look thick! Really like this one.
Can LG just sort out their update policy now? That's the only part they are slacking at now.
So I guess this is currently the most powerful phone until Note 3 arrives? Shaping up to be the most intense 2nd half in the industry now. Going to have the Note 3 ,GS4, LG G2, new iPhone, Htc one and Htc One Max all going up against each other
interesting times ahead.
[ This Message was edited by: Tsepz_GP on 2013-08-07 18:55 ]
--
Posted: 2013-08-07 18:39:57
Edit
:
Quote
LG G2: Learning From You
http://www.youtube.com/watch?[....]=player_embedded&v=0WaNwwdeW2M
--
Posted: 2013-08-07 20:34:40
Edit
:
Quote
First Camera Samples From The LG G2 - Compared To The iPhone 5, Galaxy S4, One And Lumia 1020
http://www.phonearena.com/new[....]nd-Lumia-1020_id46175#16-LG-G2
--
Posted: 2013-08-08 05:15:03
Edit
:
Quote
LG G2 battery gets a hump to store a little extra juice
We all know that feeling. Your smartphone battery is dead and you didn't bring a charger with you. To make matters worse, you're hours away from home and now you're surely going to lose out on that A-Rod autographed steroid syringe that you were bidding for on eBay. After silently cursing your phone and the battery, you lament over not owning a handset with a larger capacity cell.
While a battery needs to be able to fit inside the phone, LG has come up with a interesting idea on how to add a little more juice to a cell, while still making sure it fits inside the device. Take a look at the pictures below of the battery on the LG G2. The phone that was introduced earlier Wednesday is powered by a 3000mAh battery, seemingly powerful enough to get average users throughout an entire day without needing a recharge. The battery on the LG G2 has a little step that allows it to have a little more juice than your regular rectangle shaped cell.
Not only is this found on the battery powering the LG G2, the extra hump can be found on the battery being used for the Motorola Moto X (which has a 2200mAh capacity). Motorola happens to use LG Chem batteries on some of its phones. And since neither the Moto X or the LG G2 has a removable battery, you are going to want to milk each cell for as much power as you can get out of it.
It's amazing how so much research probably went into a design change that seems so simple when you think about it.
Phonearena
Monster of a battery, it's about the same capacity as some +6inch Phablet batteries, coupled with the S800's "power efficiency". Can't wait to see how this does in battery tests, glad LG, like Samsung are fitting larger capacity batteries in their high ends.
[ This Message was edited by: Tsepz_GP on 2013-08-08 09:15 ]
--
Posted: 2013-08-08 10:10:18
Edit
:
Quote
How Graphic RAM helps the LG G2 adds 10% battery life on a single charge
The LG G2 uses something called Graphic RAM to help extend battery life on the device. The name Graphic RAM is LG's own term for a technology called Panel Self Refresh. It comes into play when you are looking at the display on the phone and nothing is moving. This could happen while reading a website and the screen is static. With the usual technology, the display panel is being sent the same image by the GPU 60 times per second, which eats away at your battery life. When there is a change, the GPU sends out the new image and the cycle is repeated.
Graphic RAM (GRAM) replaces the constant communications between the display panel and the GPU when the screen is static by adding a memory cache, which displays the same image over and over and over again. When both the CPU and GPU both realize that nothing is changing, a screen capture is made and displayed. This allows parts of the SoC to shutdown, saving battery life and energy.
This is all happening incredibly fast, as you can imagine. The bottom line is a 10% increase in battery life. There are sure to be times when you will be grateful for every extra second of usage you have thanks to GRAM, before your phone shuts down.
Phonearena
--
Posted: 2013-08-08 10:41:22
Edit
:
Quote
LG G2 Review
http://www.phonearena.com/reviews/LG-G2-Review_id3404
--
Posted: 2013-08-31 20:55:52
Edit
:
Quote
Camera Comparison: LG G2 vs Samsung Galaxy S4, iPhone 5, HTC One
->
http://www.phonearena.com/reviews/Camera-Comparison-LG-G2-vs-Samsung-Galaxy-S4-iPhone-5-HTC-One_id3405
--
Posted: 2013-09-02 18:58:56
Edit
:
Quote
---
New Topic Reply

>