New Topic
>
Topic Locked
Esato Forum Index
>
General discussions
>
Rumours
>
SONY XPERIA Rumors 2014
Bookmark topic
Read the Sony Xperia Rumors 2015 edition
Welcome to the 8th year of Esato's long running Sony(formerly Sony Ericsson) rumors. Sony created a lot of noise on what the fans would call the real comeback year for the company on 2013, This thread continues the legacy of providing the readers with the hottest news about up and coming Sony devices from the rumor land. I will be the 7th person to manage this thread after shaliron (2007), goldenface (2008 and 2011), Muhammad-Oli (2009), se_love (2010), Ricky_D (2012), and randomuser (2013).
I would like to express my sincere gratitude to my predecessors as well as the community sources for their awesome work and contributions. Here's hoping our community sources would keep sharing tasty scoops of info with us.
XPERIA Rumor Grading system reference
XR1
= possibly fake rumors, very low chance of being real
XR2
= rumor from unknown sources
XR3
= 50% chance it is correct
XR4
= rumor from known sources
XR5
= almost certainly correct!
NOTE
: the XR Grading system provides an insight as to what extent that the rumors are real, these ratings do not guarantee that every specifications and or its appearance would reflect exactly as proposed by the thread discussions, let's keep in mind that these are
RUMORs
first and foremost, so take everything that you read here with a grain of salt. The sources are not liable for any inaccuracies on the details between their shared info and the final product.
News
2013
10/23:
A banner showing Sony's upcoming conference in Shanghai on November 12 more on
Page 12
Sony Mobile Japan Launches SO-02F/Z1F, a mini version of Z1 with a smaller HD Display at 4.3", 2300mAh Battery but retains the high quality 20mp camera, Qualcomm S800 SoC, 2GB RAM
2014
1/29
Sony to enhance production capacity for CMOS sensors by purchasing a factory previously owned by Renesas Yamagata Semiconductor Co., Ltd
Details
Everything you wish to learn about the upcoming XPERIA Smartphones
2014
7/13
XR5
first images of Xperia Z3 flagship leaked, matching with its previous alleged leak
Source
Update
more Z3 pictures
Here
Update
XR4
Z3 and Z3c are said to be announced at IFA2014 along with Smartwatch 3 and SWR30, release for Z3/Z3c will be around September while SW3 and SWR30 will arrive on year's end
7/5
XR4
Z3 compact's (D580x) alledged specs leaked, specs include 4.5" screen, Qualcomm SD801 at 2.5Ghz, Adreno 330, 3GB RAM, 20.7MP camera and 2.1MP front camera
Source
7/1
XR5
Z3 and Z3 compact images leaked
More in Page 252
Update
6/22
XR4
Update over the details regarding the specs of Z3: Snapdragon 801 | comes with brown, black, green and white colors | supports Hi-Res Audio | rounded corners | thinner bezels | an improved Camera auto mode
Update 5/15
(XR4)
Z3 retains 1080p resolution | Camera resolution an upgraded 20.7MP. >9mm thick
Update 5/28
(XR4)
Z3 to come with a new design language said to be , pvd coating, 3GB RAM. to be announced alongside Z3c (compact) at IFA
Page 226
6/15
XR4
Three new codenames alledgedly leaked: Leo, Aries, and Pegasus, said to come on the second half of the year
Page 244
6/2
XR3
An alleged leak of a device rumored to be the competition to the iPad Mini has been spotted. features include 7-8" Screen SD801 SoC and 3GB Ram
Visit Page 232
5/1
XR3
Some info from a trustworthy source stating that future Xperia designs to incorporate rounded edges
4/27
XR3
A small info from a trusted source about Z Ultra successor (Screen size 6.5-6.7" in the same dimensions as the Z Ultra)
4/12
XR3
the next Compact flagship-grade device will be named Z3c, expected to arrive at the year's end
4/08
XR3
There were words from community sources stating that future Sony smartphones will start using Intel chips
4/04
XR3
the 2H flagship: possibly named Z3 will be using MSM8994 adreno A430 64Bit SoC, supports DDR4 and is built on 20nm die process
Updated 2/1(XR4)
A high end device codenamed Sirius, said to be the refresh of Z1 with improved specs such a 5.2" IPS Triluminos screen, stereo speakers, MSM8974AB chipset, 3 GB RAM
Details
Runs Android 4.4.2 out of the box
Details
Is said to support Qi Wireless charging technology
(XR4)
2013
12/05
(XR4)
Z1 successor will be named Z1s and its successor will be named Z2, to be released on first and 2nd half of 2014. Sony is said to start using numeric increment naming scheme rather than introducing a new letter index for their flagship models with the additional "s" suffix denoting that it's an update over the existing flagship for the specific year. Mini and Ultra models will also continue appearing as the bigger screen and smaller screen versions of the said flagship
See Page 47...
11/21
(XR5)
New batch of Z1 mini pictures leak
Page 38
11/19
(XR5)
Z1 "mini" is expected to have the D5503 model number leaked, Is Codenamed "
Amami
"
Source
Page 30
Update:
spy pictures:
Page 32
Page 34
More...
10/23
(XR4)
A new Xperia device codenamed
tianchi
leaked, has 6" 720P screen and MediaTek Chipset,
More on Page 12
Update: 10/26
(XR4)
Z2, the Z1's 2014 successor, 5.2" 1920x1080 IPS screen
Page 10
10/20
(XR5)
Z1s heading to T-Mobile this year,
Page 10
(XR3)
International version of the Z1F, may possibly launch on January 2014
Everything you wish to learn about the upcoming XPERIA tablets!
(XR2)
One Sony Tablet- 10.1" FHD Triluminos with X-Reality, S800 2.3 ghz, 2 GB RAM, 16/32GB, LTE, 8MP Exmor RS, Pencil Touch Input, IP55/58, 450gm, 6.7mm thin, 6000mAh battery.
Sony Xperia related news, executive Interviews, Earnings reports, market share information and more.
2014
JDI announced new 7" Full HD display with RGBW coding, boasting 1000nits of brightness
Click here
JDI introduces 10inch 4K2K display panel for use on tablets
More Info
2013
Sony has shipped around 250,000 smartwatches in 2013, gained a 7% share in the smartwatch market
Link
Sony aims to be the world's number 3 handset manufacturer
Source...
Sony Mobile aims to ship 65 million smartphones in fiscal 2014
Sony implementing a stricter "No Leakage" policy, after the leak fest on Honami (Z1)
Sony states that they will put focus on Japanese an European markets for the moment then gradually entering China and US markets in the future.
There is a possibility that a certain info may have been overlooked, so bear with me, as a fellow human I tend to make (lots of) mistakes.
This thread also welcomes designers and artists for rendering a clean version of the rumored device, however you should post your designs on the concept thread and just leave a url link here, with the help of the moderators, so any concepts that are posted in this thread instead of the concept thread will be
removed
to maintain the integrity of this thread. the design closest to the descriptions of the community source will be featured in the front page
[ This Message was edited by: tranced on 2013-10-14 15:15 ]
[ This Message was edited by: razec on 2014-07-12 18:04 ]
[ This Message was edited by: laffen on 2015-01-06 22:07 ]
--
Posted: 2013-10-13 16:55:57
Edit
:
Quote
Note
: This post will be frequently updated, however chances are there are certain information that could be missed, so if any info is missing, please PM me or write them on the thread, for sources who would like to share info but wishes to keep their anonymity, you can
PM me
, I'll see to it that your identity would remain confidential.
For suggestions on how to improve this thread,
Contact me
October 2013
XPERIA Z1F SO-02F for Japan
Details...
January 2014
XPERIA Z1 Compact
Z1 Compact Discussion thread here...
XPERIA T2 Ultra
T2 Ultra discussion thread here...
XPERIA E1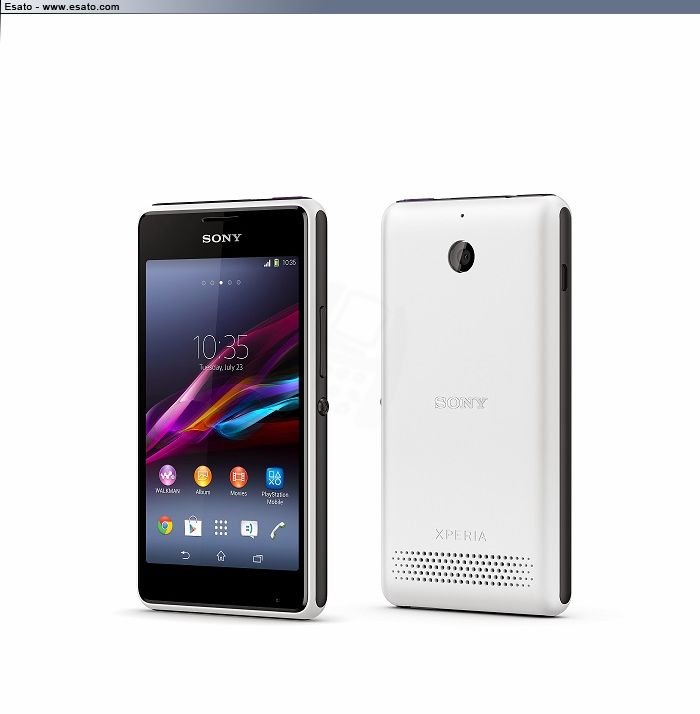 T2 Ultra discussion thread here...
February 2014
XPERIA Z2 - Successor to the Flagship XPERIA Z1
Z2 discussion thread here
XPERIA TABLET Z2
- Successor to the Tablet Z
XPERIA M2 and M2 Dual
May 2014
XPERIA ZL2 for the Japanese market
June 2014
XPERIA T3
XPERIA T3 Discussion thread here...
Taiwan bound XPERIA Z2a announced
More info here
July 2014
XPERIA C3 and C3 dual announced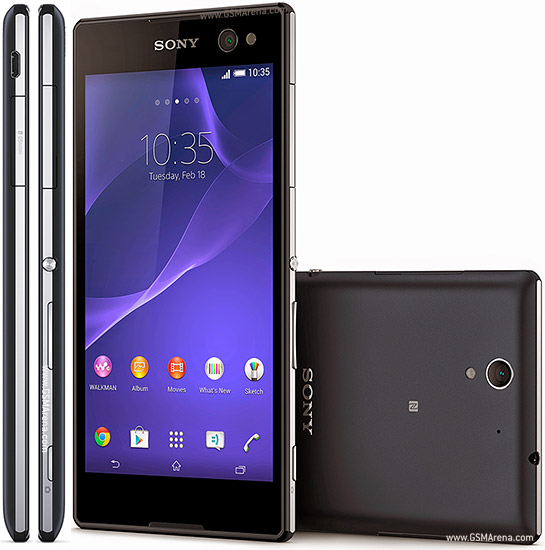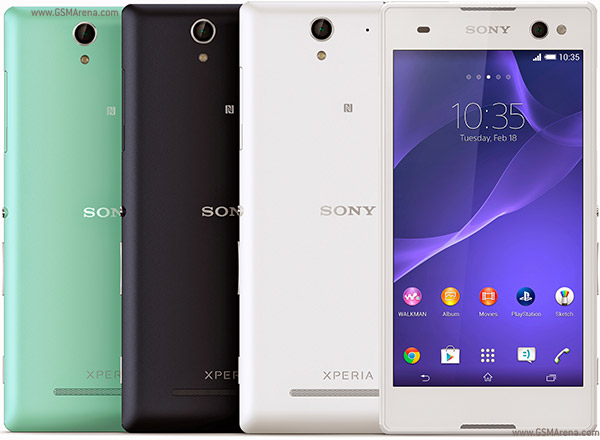 [ This Message was edited by: razec on 2014-07-12 17:50 ]
--
Posted: 2013-10-13 16:59:05
Edit
:
Quote
Roll on 2014. I'm ready.
--
Posted: 2013-10-13 17:03:05
Edit
:
Quote
Let' move on, guys.
--
Posted: 2013-10-13 17:35:42
Edit
:
Quote
Front page looks cool! Good luck kababayan!
--
Posted: 2013-10-13 17:52:03
Edit
:
Quote
cheers itsjustJOH!
I need to fill the sections with info though
I've only heard of Z1f which already launched, been busy with work the last couple of months ago but this time I'm ready to roll.
--
Posted: 2013-10-13 17:55:05
Edit
:
Quote
Front page look nice. Congrats.
--
Posted: 2013-10-13 18:28:51
Edit
:
Quote
Lets get it started!!
first thread im going to be in from the start!! The front page is good looking Razec!!
--
Posted: 2013-10-13 19:10:38
Edit
:
Quote
Nice design Razec. Can't wait to hear more about the 2014 devices. Good luck to and you and also thank you randomuser for a very well 2013 thread
--
Posted: 2013-10-13 19:30:31
Edit
:
Quote
So, this is the year where they will only make high-ends ?
--
Posted: 2013-10-13 21:37:16
Edit
:
Quote
---
New Topic

Topic Locked

>