New Topic
>
Reply
<
Esato Forum Index
>
Manufacturer Discussion
>
Apple
>
The Apple Rumors Thread 2016
Bookmark topic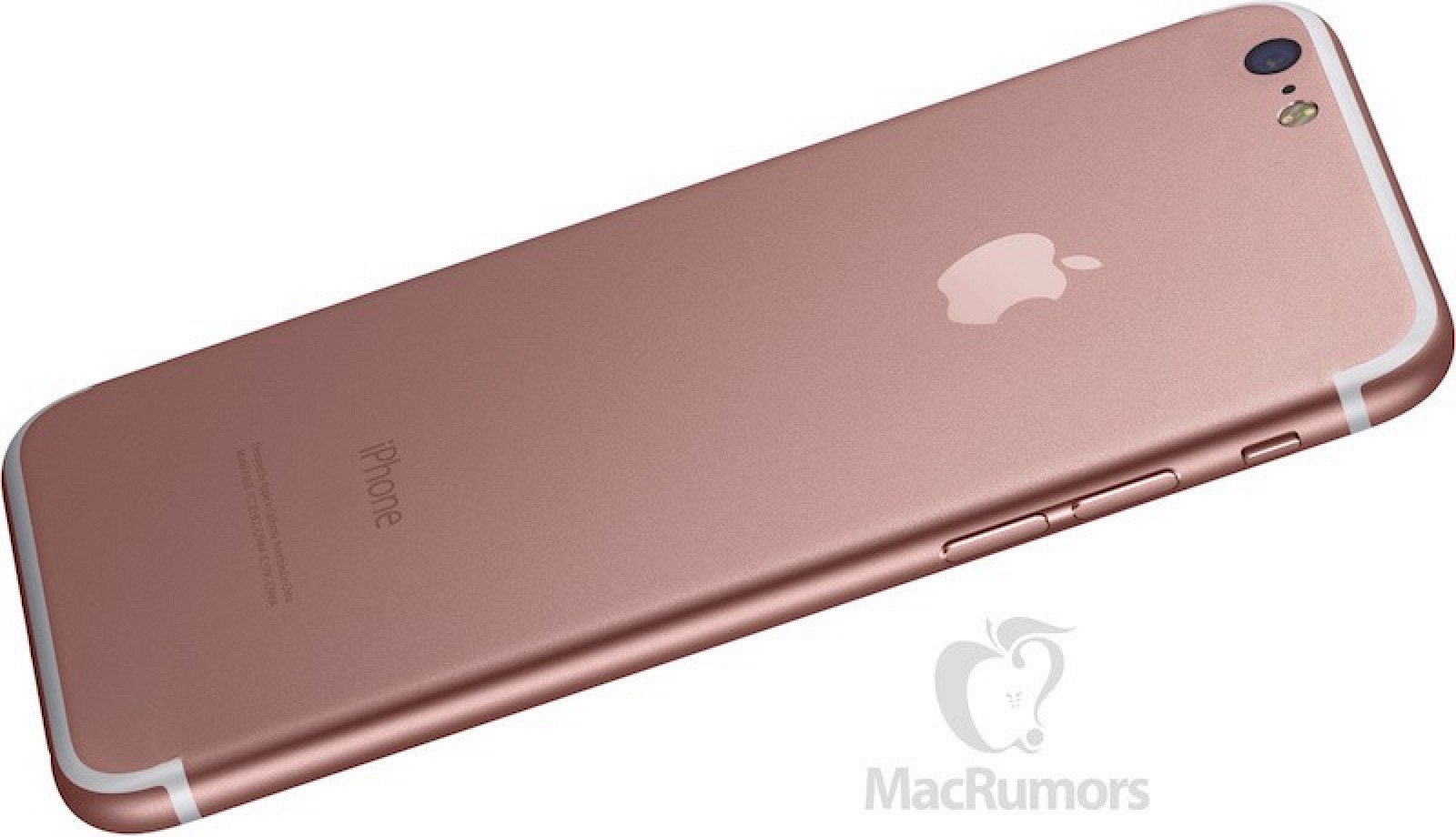 Mockup of iPhone 7 case showing flush rear camera and no antenna bands across rear.
iPhone 7, Coming in 2016
http://www.macrumors.com/roundup/iphone-7/
iPhone 7: All the rumors about the specs, design and features..
http://www.cnet.com/products/apple-iphone-7/
iPhone 7 release date, news and rumors
http://www.techradar.com/news[....]mobile-phones/iphone-7-1303990
more links to the iPhone 7:
http://www.knowyourmobile.com[....]ecs-features-iOS-10-iphone-5se
http://www.macworld.co.uk/new[....]ges-specs-2016-feb-26-3630720/
http://www.digitaltrends.com/mobile/apple-iphone-7-news-2-2/
video:
https://youtu.be/1cI5bEL_U2A
cheers!
[ This Message was edited by: difenbaker on 2016-02-29 07:35 ]
--
Posted: 2016-02-29 08:33:25
Edit
:
Quote
I guess there will be no more 'iphone 5'? The 'new' 4inch iPhone is rumored to be called the "SE".
...
Apple may call its next phone the 'iPhone SE'
http://www.telegraph.co.uk/te[....]-its-next-phone-the-iphone-se/
Leaked 'iPhone SE' images confirm no 3D Touch, announcement delayed to March 21
http://www.slashgear.com/leak[....]-delayed-to-march-21-28429354/
cheers!
--
Posted: 2016-02-29 13:27:04
Edit
:
Quote
See how the rumored dual-camera system in the iPhone 7 Plus could work [Video]
http://9to5mac.com/2016/02/23/iphone-7-plus-dual-cameras/
cheers!
--
Posted: 2016-02-29 13:32:14
Edit
:
Quote
It looks like Apple will be copying Samsung's Galaxy phones...?
A Not-So-Smart Apple Supplier Confirms a 2017 iPhone Will Feature A Glass Casing
http://appadvice.com/post/a-n[....]%20AppAdvice%20%28AppAdvice%29
Glass-based iPhone redesign coming in 2017, Apple partner Catcher reaffirms
http://appleinsider.com/artic[....]pple-partner-catcher-reaffirms
cheers!
[ This Message was edited by: difenbaker on 2016-05-20 02:19 ]
--
Posted: 2016-05-20 03:18:19
Edit
:
Quote
iPhone 7 Plus: Camera for the Apple flagship may be sourced from LG as Sony's production lags behind
By Agamoni Ghosh
May 21, 2016 12:14 BST
The iPhone 7 Plus speculated to be released towards the beginning of 2017 may source its dual-lens camera modules from LG and not Sony as earlier thought.
Sony which has traditionally supplied camera sensors for iPhones is reportedly lagging behind in production thus forcing Apple to choose LG.

Chris Chang of Nomura Securities issued a note to investors recently claiming that Sony which is the leading camera module assembler for smartphones is in fact running behind schedule in terms of supplying Apple with dual-lens camera modules for the 2017 iPhone. As a result, the iPhone maker may go ahead with Korea's LG Innotek which competes with Japan's Sony as a camera module assembler.
"We think Sony may not be able to deliver its full share of dual cameras to Apple due to mainly because (1) lower-than-expected yield, and (2) damage to its production facility from the April earthquake in Kumamoto. As a result, we think LGI will gain majority share of the initial dual camera orders from Apple," he says in his note.
iPhone rumours and device renders hint towards a dual-lens camera module both for the iPhone 7 and the iPhone 7 Plus. In fact, Nomura Securities and Citi Research, two leading market research firms on the subject, believe all 5.5-inch iPhones from now on will be equipped with dual-lens camera modules. KGI Securities analyst Ming-Chi Kuo and reliable iPhone specs predictor had also reiterated the same. Apart from this, Nomura believes that all future iPhones will come with optical image stabilisation (OIS) which is already present on the iPhone 6 Plus and iPhone 6s Plus.
Earlier speculation by Kuo had also hinted at Apple switching from aluminium to glass for its 2017 iPhone which most believe will be the iPhone 7 Plus. Future iPhones are also said to have the headphone jack removed in order to go wireless hinting at an all-new design for the smartphone.
source:
http://www.ibtimes.co.uk/ipho[....]roduction-lags-behind-1561248?
cheers!
--
Posted: 2016-05-21 16:38:27
Edit
:
Quote
i cant wait it
--
Posted: 2016-05-31 14:30:12
Edit
:
Quote
Everything we wanted to know about the iPhone 7 might have just leaked
Chris Smith
June 1, 2016
Android may be the king of smartphones when it comes to market share, but the iPhone is still the most talked-about device. Year after year, chatter about the upcoming iPhone model increases in the months leading to its release, with leaks and rumors offering fans plenty of details about the next Apple phone.
The iPhone 7 is no different. Several reports have already cemented the idea that the phone will be remarkably similar to last year's iPhone 6s — in fact, this is probably the first photo of a real iPhone 7, so you can already see what the phone will look like. We also have an idea of what the next iPhone family will have to offer, but now a fresh report seemingly lists all of the key specs for the upcoming iPhone 7 and iPhone 7 Plus.
According to market research firm TrendForce, Apple has settled on most of the specs for the next-gen iPhone. The iPhone 7 models will both have LCD displays that "will not feature a significant breakthrough."
When it comes to internal components, the research firm says the iPhone 7 will make use of speedy LPDDR4 RAM, just like the iPhone 6s. However, not all iPhone 7 models will be equal. The 5.5-inch iPhone 7 Plus will have 3GB of RAM while the 4.7-inch device will still with 2GB of RAM. That's exactly what recent reports have claimed.
The extra gigabyte of RAM is needed on the iPhone 7 phablet to power its dual-lens camera. The iPhone 7 Plus' memory module will "be the first in the series to have 3GB of memory in the form of four stacked 6Gb mono-die modules," TrendForce says.
Storage is one thing Apple will change in the upcoming iPhone 7. TrendForce believes that the 64GB option may be discontinued and replaced by the 128GB version, "though this decision has yet to be finalized." The research company says that Apple "is certain" to make a 256GB iPhone 7 this year. The entry-level iPhones will ship with 32GB of storage, a recent report said, but TrendForce doesn't mention anything about the lowest iPhone 7 storage tier.
Design-wise, the iPhone 7 is expected to be similar to last year's model. Other than the dual lens camera on the iPhone 7 Plus, the research firm doesn't mention any of the changes suggested in recent leaks, such as the rear antenna redesign or the lack of a headphone jack.
TrendForce expects Apple to order 216.5 million iPhones this year, an 8.2% drop compared to 2015.
from:
https://www.yahoo.com/tech/ev[....]ght-just-leaked-134102167.html
cheers!
--
Posted: 2016-06-01 17:28:28
Edit
:
Quote
Apple Leak Reveals 'Dual Curve Display' New iPhone
http://www.forbes.com/sites/g[....]play-iphone-edge/#e9ea93a2eea5
cheers!
--
Posted: 2016-06-03 02:55:42
Edit
:
Quote
Want to see the iPhone 7? This is as close as you'll get for now
http://www.trustedreviews.com[....]ign-concept-renders?source=rss
cheers!
--
Posted: 2016-06-09 05:26:57
Edit
:
Quote
Apple 7 and 7 Plus prototypes:
https://www.youtube.com/watch?v=rPZeQI3nzj8
.... It seems to be confirmed, there will be no headphone jack, but there's rumors that a 'converter' jack (3.5mm to lightning?) might be included in the box.
cheers!
--
Posted: 2016-08-15 08:22:03
Edit
:
Quote
---
New Topic Reply

>