Manufacturer Discussion : LG : Lg Introduces Action CAM Lte, an 4K Action Camera With Lte

New Topic
>
Reply
<
Esato Forum Index
>
Manufacturer Discussion
>
LG
>
Lg Introduces Action CAM Lte, an 4K Action Camera With Lte
Bookmark topic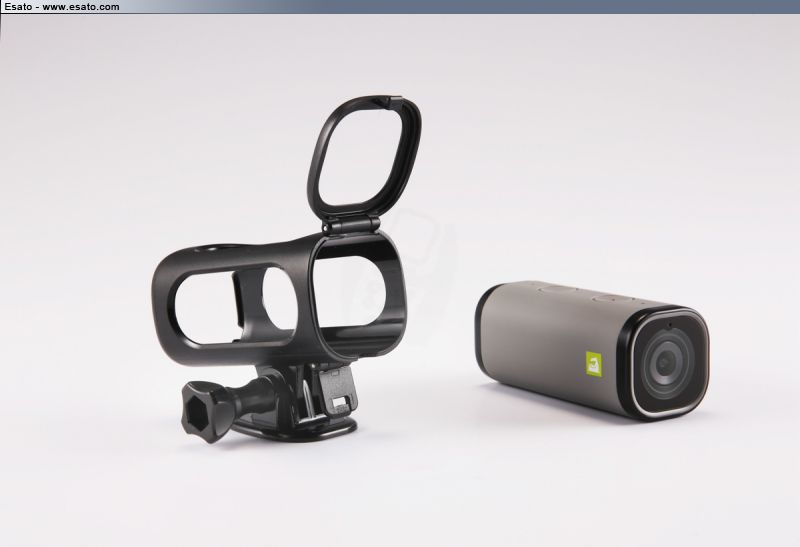 To add to the limited number of "Friends" currently available for the world's smartphones, LG last night introduced the Action CAM LTE, which as the name suggests, is an action camera that has LTE connectivity. It's also powered by a Snapdragon 650 processor and can stream directly to YouTube Live, which is pretty sweet for an action cam.
Since this is an action camera, LG made sure it's ready for your abuse and built it to be rated at IP67, which means it is dust and sand proof, but can be dunked in up to one meter of water for up to 30 minutes at a time. It should work with "various" mounts and accessories from third parties as well.
As for recording, the Action CAM LTE sports a 1/2.3-inch 12.3MP wide-angle lens (150-degree) at 1.55×1.55 micron pixels and can record in UHD (4K) at 30 frames per second, full HD (1080p) at 30 or 60 frames per second, and HD (720p) 30, 60, and 120 frames per second. If you want to take advantage of live streaming, you are looking at just HD (720p) at 30fps.
Read more...
--
Posted: 2016-07-19 17:43:11
Edit
:
Quote
---
New Topic Reply

>