New Topic
>
Reply
<
Esato Forum Index
>
Sony Ericsson / Sony
>
Android
>
Xperia XZ Announced
Bookmark topic
Maratonmannen
Online
Posts: > 500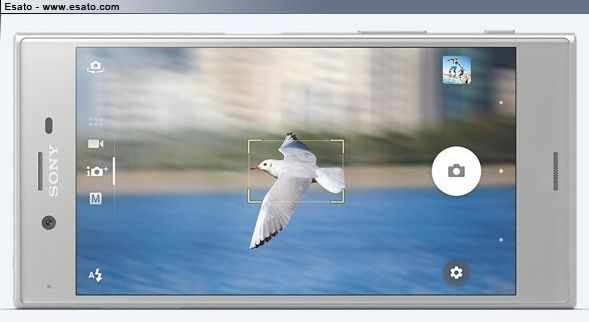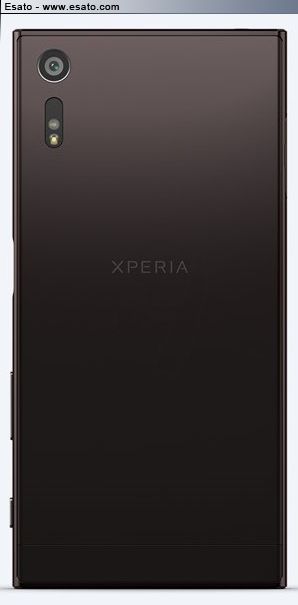 Xperia™ XZ
coming soon.
Xperia™ XZ is available in a range of striking colours. The back is made from high purity ALKALEIDO™ metal, adding depth, shine and brightness to the finish.
SIM capability: Single SIM, Nano SIM
Memory and storage: Up to 256 GB microSD™ card
Weight161g
Dimensions: 146 x 72 x 8.1 mm
Display: 5.2" Full HD 1080p, TRILUMINOS™ display for mobile, X-Reality® for mobile picture engine, Dynamic Contrast Enhancement
Camera: 23 MP, 1/2.3" Exmor RS™ for mobile image sensor, Triple image sensing technology, Predictive Hybrid Autofocus, 0.6 sec Quick Launch and capture, Low-light photo: up to ISO 12800
On the inside: Qualcomm® Snapdragon™ 820, 64-bit processor, 3GB RAM, 32GB eMMC (Single SIM)
Water-resistant1 design
USB Type-C™
[ This Message was edited by: Maratonmannen on 2016-09-01 17:54 ]
--
Posted: 2016-09-01 15:34:36
Edit
:
Quote
The best looking Xperia for me.
That's also great to see more manual Ctrls in the Camera!
https://www.youtube.com/watch?v=9w_5SJtLLYs
[ This Message was edited by: doministry on 2016-09-01 14:43 ]
--
Posted: 2016-09-01 15:42:19
Edit
:
Quote
XperiaJunkie
Posts: > 500
Should have my XZ in just few weeks hopefully, really looking forward to see what it can do compared to the standard Xperia X.
--
Posted: 2016-09-01 15:43:54
Edit
:
Quote
Ouch and Manual Focus as well!
https://www.youtube.com/watch?v=txSzBCx4B_Q
--
Posted: 2016-09-01 16:06:40
Edit
:
Quote
my thoughts on the xz...
camera - on paper it is a vast improvement, though i would have liked to see dual-LEDs. i'll reserve judgement til there are more samples and reviews of a final unit, but largest sensor and the triple sensor tech are very interesting indeed. i just hope the lens on the back IS glass so that it doesn't get scratched or stained. my Z1's lens has been scuffed or scratched and all photos now have a haze.
design - love it. love the color and shape. really is beautiful.
display - meh. 1080p is ok. but it really should be 2k or even 4K since it's a flagship. why? because I think screen and camera go hand in hand. with an amazing camera, you'd want an amazing screen to show off its results. after reading the official page more, the screen apparently has a new contrast filter to prevent light bleed and improve blacks and contrast in addition to the usual triluminous and x-reality.
ram - 3gb is plenty if software optimization is done well (case in point, Apple). 4gb would have given them a nice safe buffer and not sure why they wouldn't just do it? unless it adds that much more cost ...? no idea.
processor - sd820 is pretty much the standard right now so no real complaints there.
internal storage - 32gb is enough for me. i don't have that many apps and if things get really hairy, you can always turn your SD card into adopted storage. otherwise, simple move to SD card feature for lesser used apps is fine.
speakers - no idea how they sound but stereo speakers will be a vast improvement over my Z1's bottom facing speaker, so i'm sure it would make me happy. edit: after reading the official page, apparently has a hi-res audio processor (software based i think) and digital noise cancelling (if paired with supported headphones). also supports binaural recording, which i think is new and great.
availability - next month is great! now i just need to decide if the price is right for me based on the package offered.
@xperiajunkie - where did you order yours? how much?
[ This Message was edited by: moogoo on 2016-09-01 17:01 ]
--
Posted: 2016-09-01 17:48:08
Edit
:
Quote
XperiaJunkie
Posts: > 500
@Moogoo I'm getting mine from my network for £480. Very happy with that considering the X was £460 on launch.
--
Posted: 2016-09-01 18:03:32
Edit
:
Quote
well that's just great. no chance of that happening here in the US... press release does say global release. so maybe i'll be able to grab it from amazon or something? Then again, I may import it anyway just so that my fingerprint reader works and of course save on sales tax
[ This Message was edited by: moogoo on 2016-09-01 17:13 ]
--
Posted: 2016-09-01 18:10:26
Edit
:
Quote
My contract ends 1st of Oct ...but I'm so disappointed with the new Compact that I might even go big (XZ) ... I just hope my provider will have the blue version.
--
Posted: 2016-09-01 18:20:57
Edit
:
Quote
A big upgrade for Sony's cameras — including, for the first time, hardware stabilization.
http://www.androidcentral.com/sony-xperia-xz
--
Posted: 2016-09-01 19:12:53
Edit
:
Quote
i don't trust that review at all.
sounds very samsung biased to me.
also, hardware stabilization? there hasn't been any real confirmation on that from what i've read. seems like sony uses the phone's gyroscope and software to calculate movement and adjust accordingly. would this be considered hardware stabilization? i'd say this is more software.
there was absolutely no mention of manual controls in the camera app other than what has been there previously. but we know that now we can also control focus and shutter speed manually, which is huge.
clearly, design opinions will vary so whatever. but the review states the phone is made of plastic with no mention of the new aluminum based material? terrible.
--
Posted: 2016-09-01 19:28:53
Edit
:
Quote
---
New Topic Reply

>