New Topic
>
Reply
<
Esato Forum Index
>
General discussions
>
Other manufacturers
>
Essential Phone announced
Bookmark topic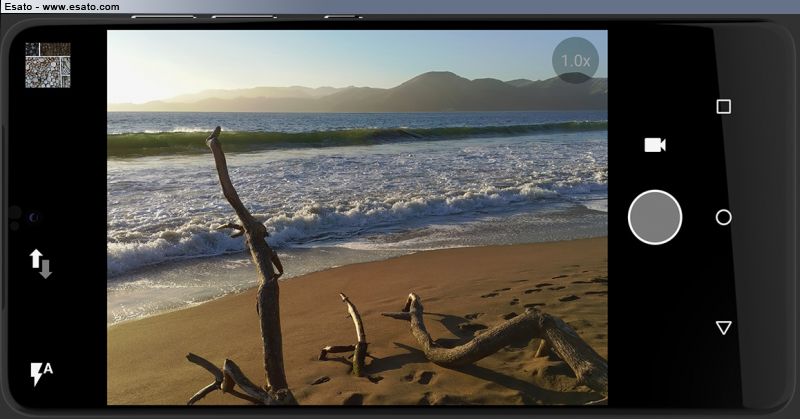 Model Name
Essential PH-1
Materials
Titanium body
Ceramic back
Corning Gorilla Glass 5 cover glass
Dimensions
Height: 141.5mm
Width: 71.1mm
Thickness: 7.8mm
Weight: < 185 grams
Display
Resolution: 2560 x 1312 QHD
Aspect Ratio: 19:10
Diagonal Size: 5.71" with radiused corners
Brightness: 500 nits (typical)
Contrast Ratio: > 1:1000 (typical)
Technology: CGS / LTPS
Human Input + Sensors
10 finger multitouch; palm and water-error rejection
Fingerprint reader: fastest available technology
Proximity / Ambient light sensor
Volume buttons, Power button
Environmental pressure sensor (barometer)
Accelerometer, Magnetometer and Gyroscope
Audio
Microphone: 4x microphones with noise cancellation and beam forming
Low Audio (earpiece)
High Audio: (loudspeaker)
Rear Camera
13MP Dual RGB + Mono camera with image fusion technology
13MP True Monochrome mode
f/1.85 lens
Hybrid Auto Focus combing Contrast, Phase Detect and IR Laser Assist Focus
Video at 4K 30fps, 1080p 60fps or 720p 120fps
Front Camera
8MP resolution with 16:9 aspect ratio
f/2.20 fixed hyperfocal lens
Video at 4K 30fps, 1080p 60fps or 720p 120fps
Battery
3040mAh.
Fast charging via USB
Memory & Storage
RAM: 4GB
Storage: 128GB UFS 2.1
Connectivity
Bluetooth: 5.0 LE
WiFi: 802.11a/b/g/n/ac with MIMO
NFC: yes
Positioning: GPS and GLONASS
Network / Bands
UMTS/HSPA+: 1, 2, 4, 5 6, 8
GSM: 850, 900, 1800, 1900 MHz
CDMA EV-DO Rev. A: 0, 1, 10
FDD-LTE: 1, 2, 3, 4, 5, 7, 8, 11, 12, 13, 17, 20, 21, 25, 26, 28, 29, 30, 66
TDD-LTE: 38, 39, 40, 41, 42, 43
TD-SCDMA: 34, 39
System Architecture / OS
Android
Qualcomm® Snapdragon™ 835
CPU: Kryo 280 Octa-core (2.45GHz Quad + 1.9GHz Quad), 64 bit, 10nm processor
GPU: Adreno 540, 710MHz, 64bit
Ports
USB Type-C
60GHz, 6 Gbps Wireless Accessory Connector
2x accessory power pins
NanoSIM tray with pin eject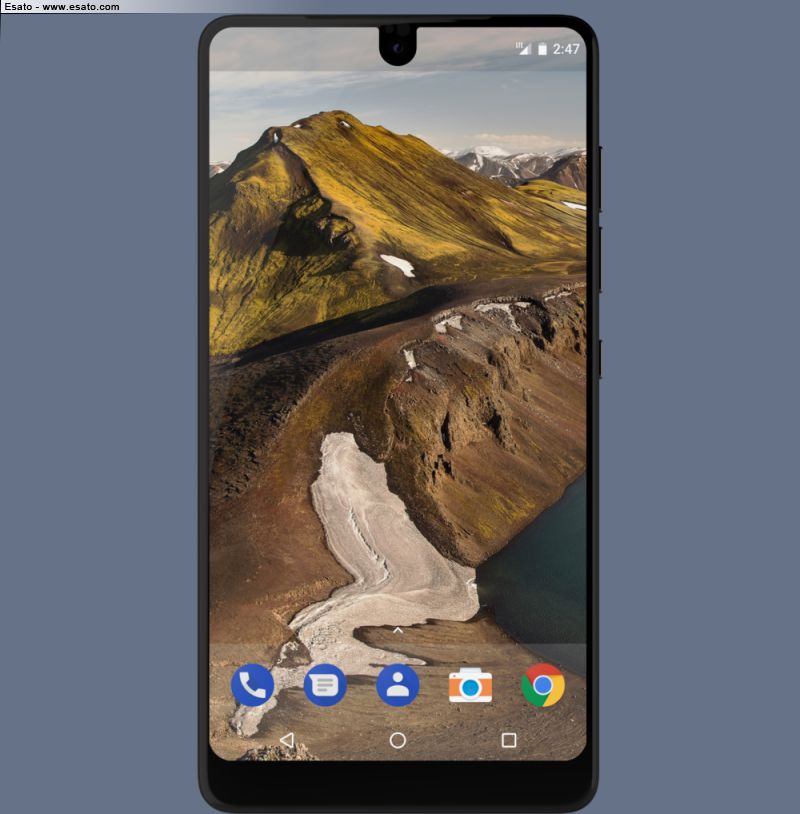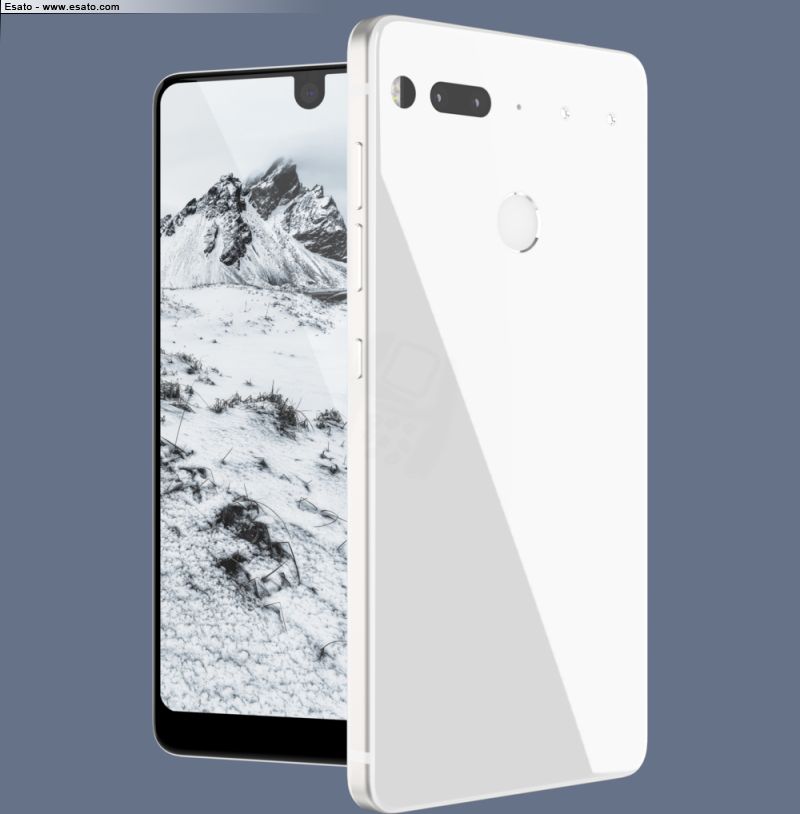 [ This Message was edited by: tranced on 2017-05-30 14:34 ]
--
Posted: 2017-05-30 15:26:43
Edit
:
Quote
The phone will be available in these colors:
- Black Moon
- Stellar grey
- Pure white
- Ocean depths
--
Posted: 2017-05-30 15:32:16
Edit
:
Quote
i know it's up to personal preference but i think it's so ugly! that notch in the screen just kills it for me. and i assume the fingerprint scanner is on the back? don't love that. the nubs for the accessories are an eyesore too. looks like a solid metal iphone from the back.. front is meh. overall, not impressed. i'd be curious to see how well it ACTUALLY performs in real life conditions and the quality of the materials.
--
Posted: 2017-05-30 15:45:44
Edit
:
Quote
It seems that the fingerprint reader is in the back.
Yes, we would like to see it working IRL. The price to me is a bit high if you compare it to the other flagships of this year.
--
Posted: 2017-05-30 16:00:03
Edit
:
Quote
Andy Rubin has pretty much presented a less expensive Luxury Phone here, comparable to the Vertus and so on in terms of build quality, its made of Titanium and Ceramic.
Everything else about this photo be seems to be just standard 2016/2017 Flagship really.
I hate how they put the front facing Camera right in the Display, it looks awful and will be annoying when watching any media in your phone, there will always be that black area like there are dead pixels. Makes the bezeless thing pointless really.
Am I missing what this phone is?
I was expecting a whole lot more.
The magnetic modules seem to be straight out of Motorola's playbook, lol, it's exactly what the Moto Z series have.
I am really trying to like this phone but I am not seeing it's USP at all. The no logos part really is no USP, we can all get DBrand skins and make our phones logoless.
[ This Message was edited by: Tsepz_GP on 2017-05-30 16:38 ]
--
Posted: 2017-05-30 17:18:42
Edit
:
Quote
I don't think you're missing anything... i think the "essential" team failed on their mission to give us a phone we would immediately recognize as being essential to our lives.
As you said, aside from the build materials, it is a basic flagship device and an unproven one at that. i agree with the front camera placement. it's horrible.
I was looking forward to see what this was going to be with all the teasers that have been flying about over the last few months, but this has been a total disappointment. To top it all off, it's expensive for a newcomer phone but probably due to the materials, and there is zero word of even an estimated delivery timeframe.
This seems like a crowdfunding campaign disguised as a flagship phone launch. I predict this will flop and you'll never hear from them again in a year.
--
Posted: 2017-05-30 17:58:45
Edit
:
Quote
Moogoo,
I agree on all points and especially the fact that it seems to be a crowd funding device, for Playground, I watched a bit of the Andy Rubin interview to and I was left with a bad taste, he said a whole lot of nothing really, it was more like a well tailored sales pitch.
He got very lucky with Danger with the Sidekick and again with Android, but this right here will indeed be a flop me thinks, it highlights what Playground can do though.
The OnePlus 5 will overshadow it.
[ This Message was edited by: Tsepz_GP on 2017-05-31 17:53 ]
--
Posted: 2017-05-31 17:50:49
Edit
:
Quote
I think many are too judgmental too quickly.
Personally:
Great solid design, timeless similar to the Z5 series; everyone is going round and basically copying iPhone - getting really dull.
Security focused home products.
Modular design - meh we've all seen this before all the way form Nokia N95/N92 days - BUT this is the cleanest implementation to date! how does it taste Motorola?!
Battery life, cpu, camera is pretty on par for today's standards.
Central Front Camera placement.
This is actually ideal proper alignment for a selfie subject and others crowded around you on either side. For those complaining about media consumption/playback of videos - DID anyone see the screenshots?! Did you realize the notification bar is in-line with the camera indepth/height leaving the main screen display resolution/layout unaffected.
--
Posted: 2017-05-31 23:29:35
Edit
:
Quote
---
New Topic Reply

>