New Topic
>
Reply
<
Esato Forum Index
>
Manufacturer Discussion
>
Samsung
>
Samsung Galaxy Note8 Official
Bookmark topic
Body:
Polished aluminum frame, Gorilla Glass 5 front and back; IP68 certified for water and dust resistance.
Colours:
Midnight Black, Orchid Grey, Deepsea Blue, Maple Gold color schemes.
Display:
6.3" Super AMOLED 'Infinity Display', 2,960x1440px resolution, 18.5:9 (2.06:1) aspect ratio, 522ppi; HDR 10 compliant (no Dolby Vision).
Rear camera:
Primary 12MP, Type 1/2.55" sensor, f/1.7 aperture, 26mm equiv. focal length; Secondary 12MP, Type 1/3.4" sensor, f/2.4 aperture, 52mm equiv. focal length; dual pixel phase detection autofocus and OIS on both; 2x zoom. 2160p/30fps video recording.
Front camera:
8MP, f/1.7 aperture, autofocus; 1440p/30fps video recording.
OS/Software:
Android 7.1.1 Nougat; Samsung Grace UX; Bixby virtual assistant; Smart Connect, Smart Connect Home
Chipsets:
Qualcomm Snapdragon 835: octa-core CPU (4x2.35GHz Kryo 280 & 4x1.9GHz Kryo 280), Adreno 540 GPU. Exynos 8895: Octa-core CPU (4x2nd-gen Mongoose 2.3GHz + 4xCortex-A53 1.7GHz), Mali-G71 GPU.
Memory:
6GB of RAM; 64GB of storage; microSD slot for cards up to 256GB, UFS cards support.
Battery:
3,300mAh Li-Po (sealed); Adaptive Fast Charging (same as S7/S8); QuickCharge 2.0 support; WPC (Qi)&PMA wireless charging.
Connectivity:
Single-SIM, Dual-SIM available in certain markets; LTE-A, 4-Band/5-Band carrier aggregation, Cat.16/13 (1Gbps/150Mbps); USB Type-C (v3.1); Wi-Fi a/b/g/n/ac MU-MIMO; GPS, Beidou, Galileo; NFC; Bluetooth 5.0.
Misc:
S-Pen stylus with 4096 pressure levels; fingerprint/iris/face recognition; single speaker on the bottom; 3.5mm jack; bundled AKG headphones.
https://www.phonearena.com/ne[....]Note-8-hands-on-review_id97227
https://www.theverge.com/circ[....]ed-features-price-release-date
[ This Message was edited by: Tsepz_GP on 2017-08-23 15:58 ]
--
Posted: 2017-08-23 16:34:55
Edit
:
Quote
--
Posted: 2017-08-23 16:56:52
Edit
:
Quote
I like it very much. Shane about the smaller battery though. Let's hope the camera will be worth while
--
Posted: 2017-08-23 17:38:06
Edit
:
Quote
Same here!
More excited than I thought I'd be, I am loving the design.
Is it just me or does the display look even more immersive than the S8+ display!!???
I think the more rectangular design has done that Infinity Display even more justice.
I just watched the Android Authority hands-on
There is not a single smartphone out right now that could make Multimedia Consumption as immersive as the Note8, it looks mental!
I think I am going to go for it. I watch a ton of automotive, technology and world news YouTube Vlogs these days, at
1440P@60FPS
they look amazing on the S7 Edge's 2nd gen Dual Curved SuperAMOLED Display, but having played with S8 and S8+ I know both make those vids look incredible and I can only imagine how much better the Note8 will make them.
--
Posted: 2017-08-23 18:25:47
Edit
:
Quote
This is maybe the most mediocre Note line up they ever produce. While I love the overall design of the gorgeous S8+ the phone feels a bit tall. This phone is stupid big. It's gigantic even if you compare it to last year note 7.
https://www.phonearena.com/ph[....]laxy-Note-7/phones/10478,10024
Note 8 is much taller and slighter wider than Note 7 and on top of it the battery is smaller than S8+. The price they are asking for is simply crazy. Au $1500 for a 64 GB andorid phone. GTFO. No matte which company build it it's not worth it. At least put 128 GB for that kind of money.
The camera is, IMO, a disappointment. The telephoto camera has 1/3.6" sensor size, 1.0 µm pixel size @ 52 mm. What the Fuch? the sensor size is 1/3.6" sensor size, what a joke. 1.0 µm pixel size? You'll have to wonder How crappy they will look in low light. I wonder if samsung will lock the telephoto lens in low light just like one plus 5. If they do it then what the point of putting telephoto lens in the first place. Half ass implementation of dual camera set up.
Samsung need to do better than Apple in this regard. Apple actually beat it in the zoom function anyway.
IMHO, S8+ is overall better phone than is one. The price is also much lower than initial price. With S8+ you will get much better battery and camera, pretty much all the value added software that samsung have to offer at much lower price.
--
Posted: 2017-08-23 18:26:18
Edit
:
Quote
You make great points @hboy
The S8+, is cheaper and is mostly the same phone, but the Note8's rectangular design does wonders for that display.
I like the fact that is large, it gives it a lot of presence, like the original Note had.
The SPen and SPen software is a major part for me to, I have missed it tremendously.
Decisions decisions...
EDIT: what truly wins it for the Note8 for me is the extra 2GB RAM, that takes the entire experience to a whole new level, I imagine Samsung DeX will see a great deal of improvement along with the Multiwindow features.
[ This Message was edited by: Tsepz_GP on 2017-08-23 17:48 ]
--
Posted: 2017-08-23 18:32:30
Edit
:
Quote
This get even more hilarious when you compare it to the original note. LOL.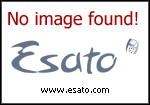 While I can respect the preference for choosing such a large phone over smaller one you should consider other things too like the fingerprint sensor. It's located at the worst place possible for a mobile phone. Most buyers of S8+ still complain about the stupid place and how they still couldn't get used to it even people with large hands. Because of it's even bigger size and the same placement of FPS it's going to be even harder. The accuracy of iris scanning on Galaxy S/note series is far from perfect and slow. So You have to do hand gymnastics every time you use your phone.
Samsung really should've put 128 GB ROM for note 8. For the price of the phone 128 GB rom is given.
If the value of S-pen and it's software are the most important thing for you then go for it but if you can live without these things buying note 8 over S8+ seems kinda silly to me.
--
Posted: 2017-08-23 19:02:43
Edit
:
Quote
and I once thought the Note 1 was huge, my word.
--
Posted: 2017-08-23 19:50:08
Edit
:
Quote
Although I agree with most points of hboy857 I think that comparing note 8 with Note 1 is a bit silly. Note 1 is from what 6-7 years ago... And phones have grown in size since. Like with iPhones for example, iPhone 3 seemed huge when it first came out and now seems tiny compared with iPhone 7 plus. That being said it remains to be seen how large the phone can be before customer will stop buying it
Definitely a problem the position of finger print sensor ...why couldn't they do it like LG...position it on the middle of back cover
Also agreed about price...higher than S8 plus...will people pay that ? It is meant to have a superior camera too not just the spen but reading the first post of hboy857 I am less optimistic ...lets wait to see camera samples
Finally the battery....shame it is smaller than on s8 plus but note 8 has a larger screen . Let's see how battery life is in real life. Maybe Samsung is hoping that the new battery life function on Android o will do the trick ? 😜 (But that's a good few months away anyway )
--
Posted: 2017-08-23 20:17:45
Edit
:
Quote
Liking the photos coming off that second camera...
http://www.gsmarena.com/these[....]e8s_dual_camera-news-26899.php
Specifically the portrait photos, the background bokeh is not bad, not the best bokeh but decent for such a small cam and F2.4. Quality is good on the photos if viewed normally, ie site, instragram, etc, zooming in the quality does suffer a bit, possibly down to the smaller sensor size, 1/3.4".
Liking how the photo turned out here
http://cdn.gsmarena.com/imgro[....]samples//tele/gsmarena_002.jpg
....but looking at this photo
http://cdn.gsmarena.com/imgro[....]samples//tele/gsmarena_001.jpg
the blurry bits near the hair and scarf, seem artificial, so perhaps it is a blur added in post-processing. If that is the case, then that would be unfortunate.
Sure it will be a good device, maybe even great but I'll hold off for now.
--
Posted: 2017-08-23 20:34:27
Edit
:
Quote
---
New Topic Reply

>