New Topic
>
Reply
<
Esato Forum Index
>
General discussions
>
Product reviews
>
K700 user reviews
Bookmark topic
Ok thanks masseur, I thought that it was a problem with the white balance
--
Posted: 2004-06-15 10:26:35
Edit
:
Quote
masseur
- Hey.
I read on HOFO that some owners of the K700 had a dodgy Quickshare sticker that was sort of lopsided (not stuck down in the right place), and then when they moved it the glue left a sticky residue where the sticker had previously been. Any problems with that on your K700?
--
Posted: 2004-06-15 12:03:11
Edit
:
Quote
nope, it seems solid as a rock, I can't budge it, and not lop sided either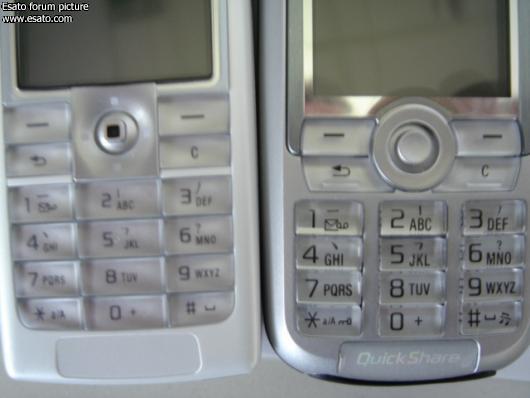 --
Posted: 2004-06-15 12:05:34
Edit
:
Quote
@ masseur
Excellent. Don't mind me but I personally think you should post this at howardforums. They badly need a good review with more information and less pictures.
--
Posted: 2004-06-15 14:33:50
Edit
:
Quote
I'll think about that, thanks.
in the meantime I have updated a little regarding synchronisation and file manager and a few other little bits. I am also going to add a zip file tonight with all the original K700 content for people to look at
please do keep general conversation about K700 in the main
Sony Ericsson K700 discussion
and keep this thread for user reviews and comments regarding the reviews
thanks!
--
Posted: 2004-06-15 14:38:39
Edit
:
Quote
Great review, but there a little problem with the large picture. I see that the centre of the pic is good, but as you look to the edges it get a sight bur to it. Other then that look good.
--
Posted: 2004-06-15 14:49:18
Edit
:
Quote
Hey Masseur, just excellent review!!! Really well done...you really did a very good job! You have my respect.
--
Posted: 2004-06-15 14:50:04
Edit
:
Quote
@masseur:
Thanks for the info on the K700. I was waiting for this thread from you.
Btw, did you find any slowness/lag in the menus or scrolling ?
Also, did the "2" key get stuck ?
Or, the reset problem while using the Frame function ?
These problems have been reported in threads in many forums.
How did your K700 perform in these areas ?
--
Posted: 2004-06-15 15:22:14
Edit
:
Quote
the 2 key did stick on me once this morning
I've just taken a quick pic with each of the frames and no problems, but perhaps it depends on the resolution of the pic?
I have not seen any lag or slowness at all
--
Posted: 2004-06-15 15:40:07
Edit
:
Quote
The camera shutter sound can be turn off by choosing the meeting profile !
--
Posted: 2004-06-15 15:57:49
Edit
:
Quote
---
New Topic Reply

>