New Topic
>
Reply
<
Esato Forum Index
>
Sony Ericsson / Sony
>
General
>
Official W902 Discussion
Bookmark topic
22 July 2008
Sony Ericsson today has announced the innovative W902 Walkman™ for those who want it all. The 8GB Memory Stick Micro™ (M2) lets you store more than 8,000* songs and switches seamlessly from music to media to experience crystal clear video capabilities.
London July 22 - No longer do you need to make a choice between music, media and imaging when picking your next phone. Compromise is now a thing of the past thanks to Sony Ericsson's new W902 Walkman™, a phone that goes beyond music and gives users everything they need in one pocket-sized stylish device. Downsize your bag, free your pockets and leave your music player and camera at home - use the premium W902 phone to play your favourite tunes, snap those precious moments or watch crystal clear video on the bright, scratch-resistant 2.2" QVGA display.
"We all want more from our mobile phones than ever before." said Ben Padley, Head of the Music Category at Sony Ericsson, "If you love music but don't want to compromise on imaging and video, we have used our expertise as music phone specialists to give users a truly multimedia experience with this latest phone. The W902 is one of our most high-performing phones yet and perfect for those who want it all."
The W902 delivers music as it was meant to be heard through Sony Ericsson's revolutionary clear audio experience. With crystal clear sound quality and a dramatically richer bass, together with Sony Ericsson premium headphones, HPM-77 included in-box, your favourite tracks will sound better than ever. The W902 features the same superior sound quality as the W980, about to launch shortly, which was rated "best audio experience" this month, in a trial conducted in Germany by TESTfactory**.
The W902 with clear audio experience
Fast forward to fantastic sounds
Outstanding music sound – Clear Stereo + Clear Bass+ premium headphones = clear audio experienceRetro music navigation keys – skip forward, back, play and pause with the push of a buttonCrystal clear video playback5 megapixel camera – snap your stills and videos
Scratch-resistant 2.2" QVGA screen and lens - made with mineral glass8GB Memory Stick Micro™ (M2) for more than 8,000 songs
W902
• Auto Focus
• 5 megapixel camera
• Up to 16x digital zoom
• BestPic™
• Photo fix
• Picture blogging
• Video blogging
• Photo feeds
• Video recording
• Image and video stabilizer
• x-Pict Story™
• PictBridge printing
• Walkman™ player
• Clear stereo
• Clear bass
• Album art
• Shake control
• SensMe™
• PlayNow™
• TrackID™
• Bluetooth™ stereo (AD2P)
• Music tones (MP3/AAC)
• 3D games
• Java™
• FM Radio
• Video streaming
• Video viewing
• Google Maps™
• Geo tagging of photos (cell-id)
• Access NetFront™ Web browser
• Web feeds
• Polyphonic ringtones
• Speakerphone
• Vibrating alert
• Video calling
• Email
• Instant messaging
• Picture messaging (MMS)
• Predictive text input
• Sound recorder
• Text messaging (SMS)
• Microsoft™ Exchange ActiveSync™
• Navigation key
• Dedicated music keys
• Picture wallpaper
• Wallpaper animation
• Auto rotate
• Bluetooth™ technology
• Modem
• Synchronisation
• USB mass storage
• USB support
• Alarm clock
• Calculator
• Calendar
• Flight mode
• Notes
• Phone book
• Stopwatch
• Tasks
• Timer
In-Box
:
• Battery
• Charger
• USB cable
• 8GB Memory Stick Micro™ (M2™)
• Stereo Portable Handsfree
• Sony Ericsson PC Suite
• Media Manager
• User guide
Size
: 110 x 49 x 11.7 mm
Weight
: 99.8 grams
Colours
:
• Volcanic Black
• Wine Red
• Earth Green
Screen
:
262,144 colour TFT
Resolution: 240x320 pixels
Size: 2.2 inches
Phone memory
: Up to 25MB
Memory Stick Micro™ (M2™) support
Talk time GSM
: Up to 9 hrs
Standby time GSM
: Up to 380 hrs
Talk time UMTS
: Up to 4 hrs
Standby time UMTS
: Up to 360 hrs
Video call time
: Up to 2 hrs 30 min
Music listening time
: Up to 25 hrs
Networks
:
UMTS/HSDPA 2100 GSM/GPRS/EDGE 850/900/1800/1900
Available in selected markets from 29th September
Official Product Page
Preview and pictures over at Smape.com
Preview by GSMArena
Live Pics Courtesy Of PlaneteNokia
.
First Full Review Courtesy Of Smape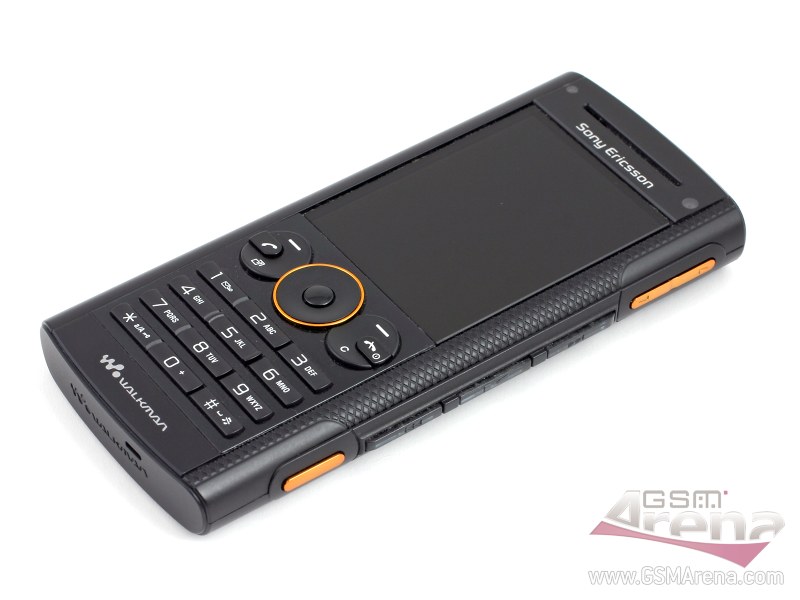 [ This Message was edited by: goldenface on 2008-09-30 17:48 ]
--
Posted: 2008-07-22 10:07:44
Edit
:
Quote
Pictures...
--
Posted: 2008-07-22 10:14:22
Edit
:
Quote
Looks sleek.
--
Posted: 2008-07-22 10:35:30
Edit
:
Quote
--
Posted: 2008-07-22 10:35:33
Edit
:
Quote
Muhammad-Oli
Posts: > 500
Ooh, now those purple and bronzey coloured ones look nice! Much better than the black in my opinion!
--
Posted: 2008-07-22 10:39:46
Edit
:
Quote
wow
..........my next phone
--
Posted: 2008-07-22 10:39:53
Edit
:
Quote
simply beautiful but how long will it take to hit the market?
--
Posted: 2008-07-22 10:40:14
Edit
:
Quote
HPM-88
[ This Message was edited by: Pop Lover on 2008-07-22 09:42 ]
--
Posted: 2008-07-22 10:42:10
Edit
:
Quote
Nice headset but that big "NC" is kinda annoying.
--
Posted: 2008-07-22 10:45:07
Edit
:
Quote
Should be out around Q4... (SEPT-DEC) Time
Cheers
ENJOY
--
Posted: 2008-07-22 10:46:01
Edit
:
Quote
---
New Topic Reply

>