New Topic
>
Reply
<
Esato Forum Index
>
General discussions
>
Product reviews
>
T630 user reviews
Bookmark topic
I've had my t630 now for a week or so, and I love it. I upgraded from my t68i, which I still have, and I will never quit using SE.
My first phone was the Nokia 7110, that one broke/ froze all the time, then to a nokia 3310.. I bought my t68i summer 2001, and now I have the t630 and will never quit SE products! =) They are simply the best.
Another Q; What is this "My Friends" menu?
--
Posted: 2004-08-06 13:04:52
Edit
:
Quote
Access to a virtual village on the web, for example yamigo. Pls use the search here for more infos.
This message was posted from a T630
--
Posted: 2004-08-06 14:28:51
Edit
:
Quote
I own a T630 (Black but Unbranded, woo!) and it has worked fine for me. Although it does not seem to have a My Friends menu, I know that Vodafone NZ doesnt support it, so I dont actually give a damn. The screen is Fan-Damn-Tastic and is a major improvement over the T610. And now when u move the phone when taking a photo, the image atually follows your movement.Also, the reception issues that seemed to plauge the T610 have been resolved, I have had no problems with lack of reception where my mate said that he got with a T610. But the Extended mode is crappy, it is better to just blow up a normal "large" photo, and the extended takes forever to save and uses too much space (which there is'nt much of). But otherwise, it is a very good phone I am very happy that I purchased it.
--
Posted: 2004-08-07 09:51:07
Edit
:
Quote
I have both t610 and t630 and I can say t630 has a much better screen that that of the t610 . The cam's fps is a lot faster than t610. Other than that they're almost the same..Cant wait for the s700
--
Posted: 2004-08-15 09:34:43
Edit
:
Quote
I've had my Black T630 (unbranded, r6c) for a week now. Compared to my previous phones (t28, r380, t68, t68i, t610), menu response was a lot quicker. In my opinion (even if no one asked for it), SE should have retained the 'my shortcuts' and removed one of the SE WAP/GPRS connection (icons 1 or 2) then added 'my friends'. I find the existing 'my shortcuts' inadequate compared to t610.
The screen is more vivid compared to t610. Using Theme Creator Pro 3 will produce a lighter output that expected (partly because it wasn't designed for TFT screens). I miss the contrast adjustment at the service menu. I find it more useful and accurate than the one located at the settings menu.
The joystick feels a little rigid which makes it more accurate (no accidental taps) though it requires a bit more effort.
The keypads are big, well-lit and arched. Good for people with big hands like me. I'm just a little concerned of the dirt that might get stuck in the space between the keys.
The fascia is solid and elegant (haven't had problems regarding dust on the screen--yet). I would advise owners to put a screen protector and include the logo in doing so.
The camera is the same as the t610 but with 640x480 interpolation. Proper lighting and steady hands can produce wonders with the camera. The built-in mirror needs a bit of getting use to.
The memory is still limited to 2MB (Depending on what tweaks--i.e. 13 second trick--you do).
Battery life is 2 and half days with normal use (I can't see 'charging full' at off state).
The polyphonic is louder and clearer, but you still can't customize the message alert (I wonder if SE really listens to the consumers?!).
WAP via GPRS supports up to ihtml format (no database).
Bluetooth and infrared connections are better compared to t610 (especially when synchronizing with Outlook, etc.).
Messaging though text is still a long process (1 step less compared to t610). MMS is excellent (depending on the provider). E-mail can send attachments but cannot receive one (I suggest you configure MS Outlook the same as your t630 to receive attachments).
All in all, the t630 is one small phone packed with features. If you want better, I suggest you get the k700i but wait for the final software upgrade. If you want a smartphone, get the p910 or s700 (the black edition look good). Just assess your needs before buying a phone so you won't be disappointed when it's already in your hands and paid for.
_________________
RZRBK
[ This Message was edited by: Louie Talan on 2004-08-16 08:15 ]
--
Posted: 2004-08-16 08:21:04
Edit
:
Quote
I recently bought a SE T630, my first SE after a string of crap Nokias. Mine is on "O2 - IRL" and the top left icon is an O2 icon that links to the O2 Active service. I don't have a "My Friends" icon, I don't think it is available outside the US. Does the T630 support AIM?
--
Posted: 2005-05-10 18:39:08
Edit
:
Quote
Finally upgraded my T68i to T630 black model from eBay at a bargain price. Reception and sound quality are both great. There's been no funny events so far with firmware R7A011 (I guess it's end of the line for this model). Disappointed with the camera quality though. It really is not that useful unless it's an absolutely emergency or just for a mug shot to be included in the phone. As for the new screen, transferred a decent image from my computer, but despite being TFT, it's still too washed out and can't compare with my laptop. Other than the camera (which wasn't the reason for my upgrade), it's another great SE phone.
In terms of built quality, this is just a tad behind T39m and miles ahead of T68i.
--
Posted: 2005-06-15 03:51:09
Edit
:
Quote
Residentevil
Posts: > 500
Ditto
--
Posted: 2005-06-15 04:03:04
Edit
:
Quote
I just got my T630 some days ago, updated from my T226. The keyboard seems a little hard to press, perhaps coz I'm not used to it. Overall great phone and fantastic screen. Although there is a problem, the files that are on the T630 memory occupy more than on PC. with just 2MB it fills faster that way. The menu seems pretty easy to use. the camera is not so good, but you can adjust the brightness and contrast with the joystick, resulting in better colored images. you can edit some images or draw your own in the picture editor and also make your own ringtone with music DJ, wich is very interesting. I still haven't tried bluetooth nor irDA since I havent got the adaptors for my PC yet. Here is a sample pic of the box.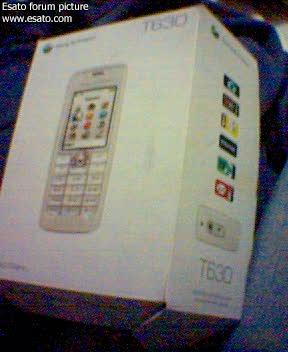 _________________
optical zoom that doesn't move the lens but still zooms?
[ This Message was edited by: mcrosser on 2006-01-13 05:56 ]
--
Posted: 2006-01-13 06:54:53
Edit
:
Quote
I wanted to buy a new phone. I still love my t68i though, I can't let go of it. I like T630 when it first came out. Does this have the unlock keypad pin like some of the Nokia phones? I want that feature coz I hate people who secretly uses my phone and even reads my messages argh! I don't want nokia phones though, it looks the same to me in terms of its functions and just changes its appearances. Is there a SE phone that has the keypad unlock pin feature?
--
Posted: 2006-01-26 02:58:17
Edit
:
Quote
---
New Topic Reply

>